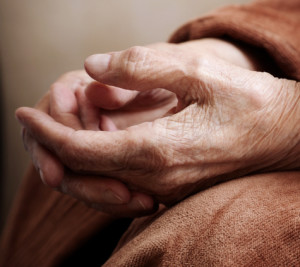 Many life stages have clear markers. At B'nai Mitzvah, we become an adult in the Jewish community. Our 18th birthday marks legal adulthood in the greater community. When we marry, we become a husband or wife, and the birth of a child makes us a parent.
Transitioning from a spouse, child, or loved one into a caregiver, however, is a much blurrier transformation. We do not become a caregiver overnight, and sometimes we transition into and out of this role as our loved one's health changes over time.

A few months ago, I met with the spouse of a woman with multiple sclerosis. He had been supporting his wife in various capacities for more than 10 years. At times, she had needed more help, and at other times, she was largely independent. He wondered if he had become a caregiver when his wife left her full-time job many years ago, or more recently, when she became wheelchair-bound.
Given the gradual change in the relationship, it can often be difficult for us to identify as a caregiver. For those of us who feel it is our responsibility to care for our loved ones, identifying as caregiver may not come naturally. The husband I spoke with commented that helping his wife was part of his responsibility as a loving spouse. At the same time, he acknowledged that many of the tasks he performs, from bathing to dressing his wife, do not fit with his identity as a husband. Was he a caregiver or a husband?
Through conversation, the husband began to see that he increasingly felt like a caregiver. He is still a husband but accepting the caregiver identity helped him embrace his changed relationship to his wife. This shift was not easy, but it reduced his stress and enabled him to access supportive services.
After years on his own, he began participating in the Family Caregiver Support Program, which led to free counseling and legal consultation to plan for the future. Other program participants have benefited from free classes, free professional consultations, sliding scale respite services and financial assistance. It's not always easy to recognize and embrace the caregiver identity. It signifies that we have lost part of our loved one as they become more dependent. Yet, claiming the word caregiver can help us come to terms with a changing relationship with a loved one, as well as open doors to a range of supportive services.
To learn more about caregiver support and other services for older adults, contact Adam Halpern, (206) 861-3141.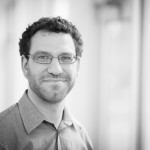 Adam Halpern began working at JFS in 2006 and is now the Director of Aging in Place. He is a fourth generation Washingtonian.