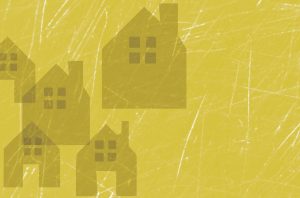 As the Puget Sound region struggles to come to grips with a lack of low-income and affordable units, it's important to take note of housing success stories. Here are some reports from front line staff of the vulnerable individuals and families who have achieved greater housing stability with support from JFS.
Shira Stern
Case Manager, Emergency Services
I worked with a family of three who had been in stable housing for several years. But in late 2016, they lost their apartment after the father suffered a workplace injury. The mother is disabled, and the father was now temporarily disabled. With no one able to work, the family was forced to get by on just the mom's fixed income. Mom, dad and their young child spent the winter living out of their truck. They were referred to JFS through the 2-1-1 crisis line in the spring. The father recovered and was able to go back to work. JFS, in partnership with Homeless-to-Renter (H2R), helped the family with move-in costs and the support they needed to get into a new, affordable apartment.
Sonja Adams
Case Manager, Supportive Living Services
I helped a very low-income, transgender person with disabilities who was experiencing homelessness move into permanent housing. She had applied to several subsidized housing waitlists. When she came to me, we added to that list and provided emotional support through the waiting process. When an affordable unit finally became available, JFS helped with her move-in costs.
Kris Morse
Client Services Manager, Supportive Living Services
An elderly client living in a market-rate apartment found that, on his fixed income, he couldn't pay his rising rent. He was quickly draining his savings as he tried to keep up. While he was on low-income housing waiting lists, our intern helped him sign up for SNAP, also known as food stamps. Additionally, the intern helped him lower his utility and phone bills. When the man finally got the call that he could move into affordable housing, our team helped him pack and move into his new place. Once settled, he had continued support from a case manager, the intern and a volunteer friendly visitor. This gentleman was so happy to be living within his means. And we were so happy to get his call saying, "You guys at JFS are lifesavers!"
Cordelia Revells
Resettlement Programs Manager, Refugee & Immigrant Services
JFS works closely with numerous community-based organizations that represent the diverse populations who resettle in our region. Through the Congolese Integration Network, we met an 80-year-old woman who was on the verge of eviction. When her roommate moved out suddenly, she had no way to make rent on her fixed income. We met with the landlord and their attorney, and they agreed to halt the eviction process. In partnership with Solid Ground, JFS accessed Consolidated Homeless Grant rental assistance funds and that covered all past due payments and got our client current on rent. Throughout the process, JFS worked with our contacts in the Congolese community to find the woman a new roommate so she would have sustainable rent payments going forward.