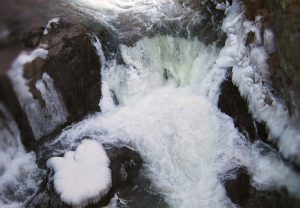 Like many parents, Lelach and I wrestle with the question, "How will we pass on our core values to our kids?" This is particularly challenging because very little about the world we were raised in exists anymore. During the holidays we spend time as a family talking about why these values are important to us and exploring how we can live them out together.
We want these three unique souls to have a North Star to travel by as they go along their journey. Life is more whitewater rafting than synchronized swimming, and we know there will be times when the water will be turbulent and uncharted for them.
The tradition says, "We will do and we will hear." Understanding only comes in retrospect — having gone through the action, having gone on the unknown journey. We travel with them for a time knowing one day they will travel on their own. We help our children do, with the hope that they will one day hear and understand.
One of the things I love most about our Jewish Family Service is the opportunity it gives us to come together through action, to be connected to one another by doing. During the Food Drive and Food Sort, we break down the barriers that may sometime keep us from each other. It gives us a communal experience. Rivers and mountains, affiliations and practices, new to the region or established for generations — these divisions are erased by the tons and tons of food that are collected, donated and sorted.
We find our meaning as we live our values. We are present with one another in a way that is only accessible through something shared. It is in the doing that we are with those who came before and showed us the way. We hear their voices. And equally, we are with those who are yet to be born and the ones we'll never meet, as we, together with our children, do in hopes of hearing. And in this way we travel on our journey not as individuals, but as a community.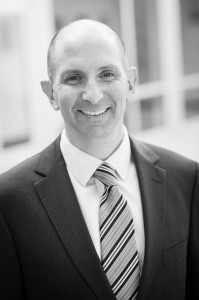 By Rabbi Will Berkovitz
Will is CEO of JFS. He and his wife Dr. Lelach Rave, live with their three children in North Seattle. Will is a long-distance runner, avid hiker and backpacker. He particularly enjoys volunteering in the Polack Food Bank and helping with refugee resettlement.
Feature Photo by Rob Zand / CC BY 2.0