By Beth Huppin. Beth is the Director of JFS Project Kavod/Dignity, the Jewish education program at JFS. She has enjoyed teaching Judaics to children and adults of all ages in both formal and informal settings for over 30 years. She is the recipient of a 2010 National Covenant Award for Excellence in Jewish Education.
Agencies that traditionally depend on volunteers to help provide meaningful support are reimagining what it means to engage volunteers when physical distancing is a necessary part of caring for each other. So, while JFS always appreciates offers of help, we also remind you that caring for others continues to be possible outside of any "official" framework. Below, we encourage you to think about what that might mean for you.
"…Our success in responding to world-changing events is often measured by the small moments and encounters.  If we can act with greater sensitivity to others, if we act with courage and choose humanity over inhumanity, it does not seem that it can affect the larger trajectory of history.  But I believe it can."  Elie Wiesel, as quoted in Witness: Lessons from Elie Wiesel's Classroom by Ariel Burger.
This is part one of "do-it-yourself" volunteering thoughts and ideas we encourage you to consider.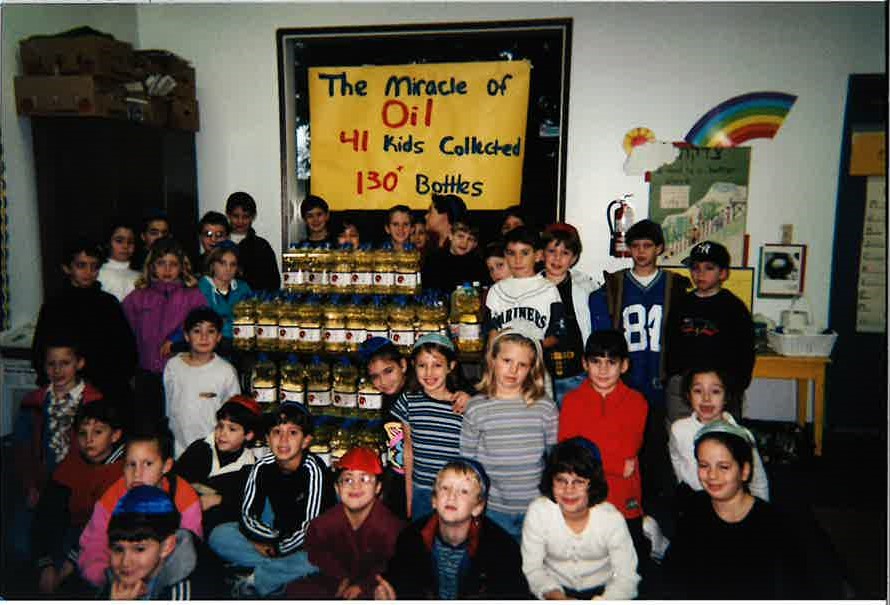 Idea #1:  Do you have time to make phone calls or send emails?  This can take anywhere from a few minutes to many hours. Your capacity will vary and that's okay.
Assess: Who in your family or community would appreciate you reaching out just to say hi?

Define Community: Think broadly about the communities you belong to – school, soccer team, bridge club, synagogue, neighborhood, etc.
Don't forget: People who regularly check on others or who are in leadership positions also appreciate and need to be checked on. Have you sent a "thank you" to your child's teacher or, if you don't have children in school, to a teacher you know?  Have you thanked someone in a leadership position? Consider heads of institutions and religious leaders as well as those working on the front lines of medical work, bus drivers, grocery store workers, etc.
Everyone can do this:

Children: If there are children in your home, assign children to one or more of these contacts. Remind them that they have a special "power" to heal, just by reaching out to others. Older children reaching out regularly to younger children can be especially powerful.
Community Elders: If you are a community elder, please know that it is healing to hear from you during this time. Life experience is a source of resiliency that you can share.
Yes, you too! If you are someone who others call regularly, think about who you can call. You also have powers of healing.

How often: Determine who would appreciate a one-off contact and who might appreciate regular contact. You determine what the word "regular" means.
Make a list. Stick to it. Reassess your list on a regular basis. Don't underestimate the power of these contacts. During this unique time, it would be hard to find someone who wouldn't appreciate at least an email expressing love and care.
Don't wait for someone to tell you who to call or email. Just do it!  And – thank you.