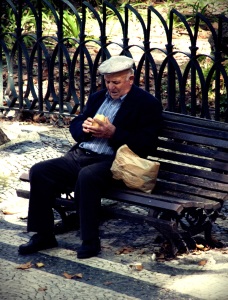 It is 9:45 on Wednesday morning, clients are lined up outside, and I am pulling a pallet loaded with produce up the sidewalk and into the Polack Food Bank. It looks like a busy day, and the last thing I need is for something to go wrong. Naturally that is exactly what happens. The pallet jack gets stuck in one of the huge cracks in the sidewalk. My attempts to dislodge it fail. I am now standing with a useless pallet jack and hundreds of pounds of produce. I could carry it all in by hand, but I do not have that kind of time. Then, some gentlemen waiting on the Food Bank line catch my eye. Here we go…
There is something about the Food Bank that brings people together. Despite the circumstances, many of our Food Bank people come in with smiles on their faces. Sure, hard times and insufficient public support make life challenging for this population but "poor people" stereotypes – anxious, overstressed, high-strung – simply do not apply to many of our clients. On the line, they chat, joke and laugh as if they were hanging out in the park. Some folks even bring lawn chairs for the wait. This is more than a food bank – this is a social gathering place. It is an opportunity for individuals who often live alone to connect with other people and discuss the finer points of life. This is a community.
So when seven or eight gentleman surround my pallet jack and begin speaking in Russian and gesturing at the jack, I am hardly surprised. From afar they might seem old and in need, but once you get to know them, you realize these are hardy folk. My attempts to prevent them from overexerting themselves prove useless, and before I know it, they lift the jack clear off the ground and move it to a smoother area. As I thank them and pull through the Food Bank door, they go back to their usual conversations as if nothing had happened.
There is a lot of complexity in the Food Bank– race, class, language, citizenship, education, luck. The barriers to success are endless, but despite it all, something ties us together. We are all human, and we need each other to thrive. On paper, our Food Bank serves a needy population. But in reality, it serves a vibrant and varied community of unique individuals. This is as much their Food Bank as ours.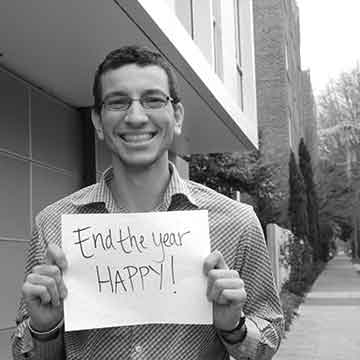 By Kevin Lugo
Kevin Lugo is the former Food Bank Specialist in the Polack Food Bank.
Feature image by Kevin Poh.