As we prepare to put on our 2022 Community of Caring Luncheon (you can register here if you haven't already!) we find ourselves reflecting on what it means to be a community of caring. And two people who embody this community beautifully are Paula Selis and Jon Fine, this year's luncheon chairs. Paula and Jon have been involved with JFS for more than 30 years, individually and together. We sat down with them to discuss what they're most looking forward to at this year's online luncheon, what motivates them to give back, and how their Jewish values inform how they live in service to others.
When did you first get involved with JFS and what has kept you connected to the agency? Is there a story about your experiences with JFS that you can share?
Jon: We have been involved with JFS for a very long time, at nearly all levels of the organization. We began our involvement in the 1990s when I served as treasurer for the Board of Directors. I was in finance at the time so it was a natural extension. Together, we also volunteered as a family and helped out at the Polack Food Bank and through the Friendly Visitors program. Currently, I am mentoring a client through the Refugee & Immigrant Services (RIS) program, helping him with his career path. Paula has also been involved for a long time.
Paula: Several years ago, I began working with an older woman who was a Holocaust survivor. I retired from my practice at the end of 2015 and wanted to do something meaningful with my time. Through the Friendly Visitor program at JFS, I would pay her visits and help her with small errands; take walks together; things like that. The experience started out, at least hypothetically, as something that I considered a volunteer act, or something that would help someone else. But it has evolved to be so much more—it has really given back to me in multiple ways that I couldn't have foreseen. Today, I still visit her and consider her a good friend. The experience was particularly special for me because my own mother was a Holocaust survivor and her entire immediate family was killed in the camps except for one sister. My mother's story inspired me to work with survivors and spend time with them while they are still here. I have learned so much from the woman I visit and she gives to me as much as I give to her, if not more.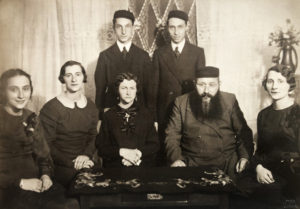 Why do you support JFS specifically? 
Jon: Throughout our many years of supporting JFS, we've always really liked the people involved and the programs. We've seen firsthand the good work you're doing. We are both retired now, and we are always looking for ways to stay engaged with the community. We have often come to the luncheon in years past and supported JFS in other ways, but thought we could effect change this way (by serving as co-chairs). We don't usually do fundraising efforts together; this is our first time! 
Paula: I would echo that. We have an affinity with the Jewish community and we both come from families that have been Jewish for generations—we want to help that community if we can. Our family history is very firmly within the Jewish community, so JFS has always felt like a good fit. Our involvement with JFS has always been very heartfelt. We love the mission of helping those in need achieve health, well-being, and stability!
What does "Community of Caring" mean to you?
Jon: I come from a family that values philanthropy and helping others. My great-uncle Harry Greenstein was the advisor to the U.S. Reconstruction of Germany and the point person for the liberation of the camps. He was the subject of a wonderful book called, "Justice Not Charity," about refugee resettlement. He was an icon in the Jewish refugee community and believed strongly in supporting refugees and immigrants. My mother was also very active in championing Jewish causes, so I think I've inherited the idea from them that a community of caring means that we who are so blessed ought to be helping those who are not as fortunate. We ought to come together in a big way to care for each other.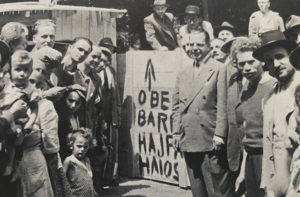 Advocacy for refugees and immigrants is high up on the list of things that matter to me and to us. We are a nation of refugees. It's part of our history; part of what we are as a country; it speaks to how we care about others. It's daunting to see the number of refugee crises around the world today but gratifying to see JFS playing a big role in helping displaced people. 
There is a responsibility of the community to take care of each other, and JFS is a good custodian for the dollars that people will spend to bring about positive, lasting change.
What Jewish values are most important to you? 
Paula: In our respective careers and community volunteering, we have been fortunate to live out our values. These include the concept of tzedakah; education; giving people a fair shake; having compassion…these are all Jewish values and we try to live them as best we can. We think JFS embodies these. 
Jon: Some of the values that guide us are universal, but we like to think they also come from our Jewish upbringing and heritage; they are reinforced by our community.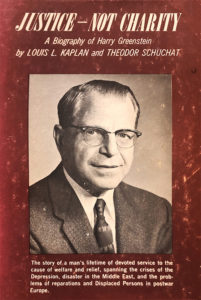 Looking towards the future, what are your hopes for JFS and our community?
Both: The past several years have been so polarizing for our country and world, and we need to come together. Our hope for the community at large is that we can learn to collaborate instead of placing blame on others. We could all do a better job at not demonizing the people we are opposed to.
Our hope for JFS is continued success, and success at scale. We've seen how much JFS has grown during COVID, and this reflects the tremendous increase in need. Now is the time to give generously to make sure JFS can continue to serve the community for years to come.