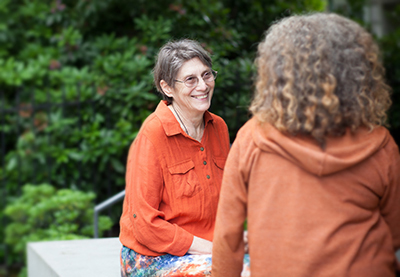 "People are experts in their own experience," is something we often say at JFS. It is foundational to being client-centered — one of our core values.
When we talk about being client-centered, we mean that everything we do will be focused around meeting the needs of those who trust us enough to turn to us at their most vulnerable moments. We honor that trust by listening deeply to what people share and then responding with the respect that every human being deserves. In turn, this drives our decisions, so that what we do is deeply tied to what we have learned from our clients telling their story in their own way. We don't make assumptions or presumptions. We work together in partnership with the people we serve from a place of equality — putting dignity at the center.
This philosophy is in action at our food pantry for student military veterans at Seattle Central College. This much-needed option for highly motivated but often very vulnerable students emerged from dialogue with the experts — the student veterans themselves. The generous support we receive through the year, and especially at the Community-Wide Food Drive, stocks our shelves with healthy food. But, it is through conversation with someone like Tiffany, a student and Army veteran, we ensure we are meeting people where they are to get them what they need.
This approach is what you'll find across JFS. The Project DVORA and Counseling teams have been in close collaboration for a couple of years, and we're seeing the results of their integrated vision through two new services.
Every day, domestic violence advocates and therapists working with families who have experienced trauma see clients' most urgent unmet needs. Most women leaving a domestic violence situation face legal challenges. Yet, most lack resources for the representation necessary to protect themselves and their children. In response, JFS has hired a full-time staff attorney devoted exclusively to domestic violence cases.
From listening to parents, we also know the lack of accessible child therapy is a major obstacle for families struggling to create a healthy path forward in the wake of domestic abuse. Our new child therapist is now part of the wrap-around services we can offer these families.
I am always proud to share good news, like these new programs, with this community because it is this community that makes our work possible — thank you.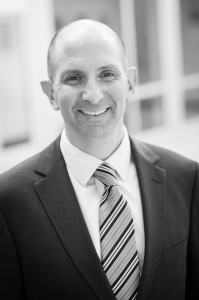 By Rabbi Will Berkovitz, Chief Executive Officer