By Aliyah Vinikoor, LICSW, Mental Health Counselor at JFS 
This is the first in a new blog series on best practices when transitioning to online therapy. For our second post on adjusting expectations, please click here. 
This March, the counseling team at JFS transitioned therapy sessions completely online, using a secure version of Zoom to ensure client confidentiality. As we move forward in this "new normal" of social distancing and working from home, we continue to practice "teletherapy"– and we've even begun working with new clients who we never met in person before the pandemic.
It's normal to have questions about what online therapy might feel like, especially for new clients who don't have a previous relationship with one of our providers. Telehealth isn't perfect, though neither is in-person therapy—I'd even argue that the imperfection is part of its magic.
However, studies show that teletherapy (whether done by video conferencing or by phone) can be nearly as effective as in-person counseling. It's also convenient and flexible, and some find having sessions in their own homes to be more private and comfortable than seeing someone in person. Whether you're considering this for yourself—or you've already transitioned to online therapy—below is a list of best practices whether you're preparing for your next (or first!) teletherapy session. Stay tuned for additional blog posts from our counselors on advice and suggestions to help you get the most out of telehealth.
Prepare for your session
Meeting a therapist via video conference will involve more preparation than simply showing up to an office. Build in some time to identify a comfortable, private place free of distractions to take the call. For folks who have little ones at home—or who can't trust those they live with to respect the confidentiality of their therapy—you may choose to take the call on a walk outside or from the privacy of your parked car (never take a call while driving!)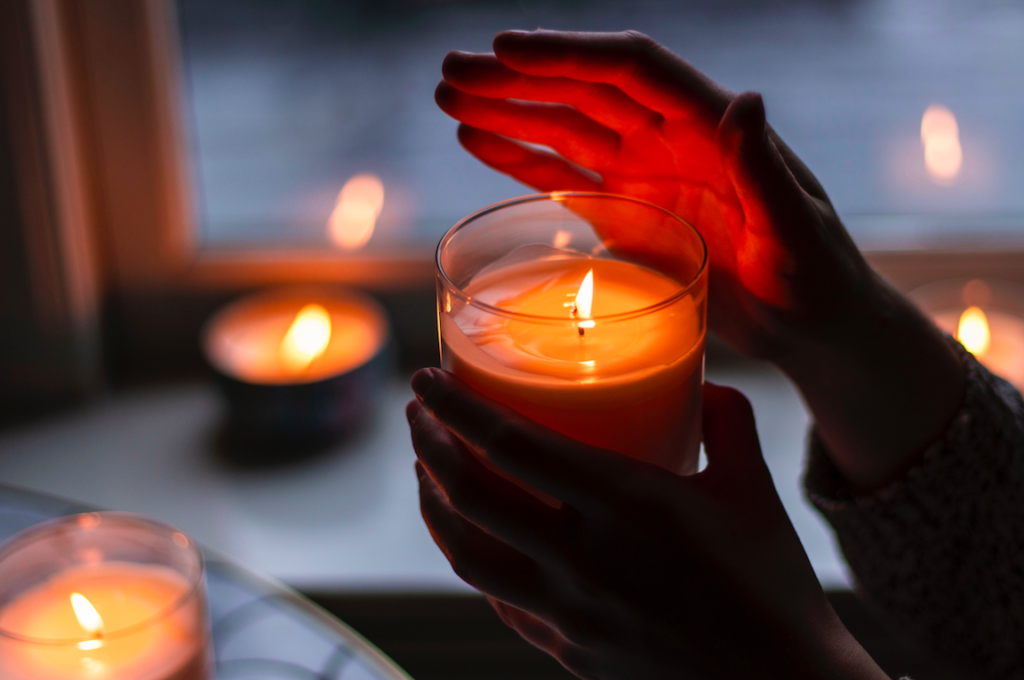 Some clients have shared that they've downloaded a white noise app (like White Noise Lite) on their phones and placed them near the door to block out noises and muffle the content of our conversations. You may also want to wear headphones during your session, as this can increase a sense of privacy. Other considerations to take into account when preparing for your session include the following:
Internet connection: A good telehealth session is dependent on a strong internet connection. Because WIFI can vary from room to room, you'll want to be sure to choose a spot with good service. If it's your first time using Zoom, you'll also want to download the app and test it out before logging on to your session.
Lighting: Reading body language and facial expressions is a key component to therapy. During a telehealth session, it's much easier to tune into these non-verbal communications when both you and your therapist are front-lit by warm, bright light.
Physical needs: Be sure to choose a space that's comfortable, heated to your liking, and close to things like water and tissues.
Supplies: So many of us feel comforted when our therapist passes us the tissue box. Until we're in-person again, try to stock your space with the items you'd find in the therapy office: tissues, water or tea, a pen and paper, and a calendar for scheduling.
"Sacred time": Part of therapy's effectiveness is due to the therapist's ability to create a caring space which respects and "holds" the client's experience – and provides a safe container for emerging thoughts and feelings. Because we're not in the same physical space, it's important to create some of this sacredness through the time and attention we bring to our work. Try not to rush into your session. If you're coming from another meeting, give yourself five minutes to decompress and settle into your seat. Make sure your bodily needs have been met. Practice a short mindfulness exercise before logging in. Remember that this might be the one hour in your week wholly devoted to your betterment and well-being.
If you need mental health support right now, please contact cas@jfsseattle.org or (206)-861-3152. JFS is here to help, and we offer our services on a sliding scale. We also accept insurance. You can also visit our Counseling & Addiction Services webpage here for more information, as well as our Project DVORA (domestic violence services) page here.