BY ALIYAH VINIKOOR, LICSW, MENTAL HEALTH COUNSELOR AT JFS 
This is the second post in a new blog series on best practices when transitioning to online therapy. You can read the first entry, "Preparing for your Session" here, and stay tuned for the third entry soon! 
Overall, my clients and I have happily found the transition to Zoom smoother than we initially expected. If you've used Skype, FaceTime or another online video platform in the past, you'll probably be comfortable moving to teletherapy. And especially during this crisis, maintaining connection with a cherished supporter can feel like a lifeline.  
Of course, communicating through a screen brings its own challenges. Technological glitches such as frozen screens, low-resolution video feeds, or a delay in audio or video come up occasionally. Being comfortable with silence seems to be more difficult when we're on video conference. Clients and therapists alike might feel the need to "fill the space." Teletherapy requires more focus than an in-person session—as we try to parse body language, facial expressions, and tone of voice through a screen. As two professors put it, "Our minds are together [but] our bodies feel we're not."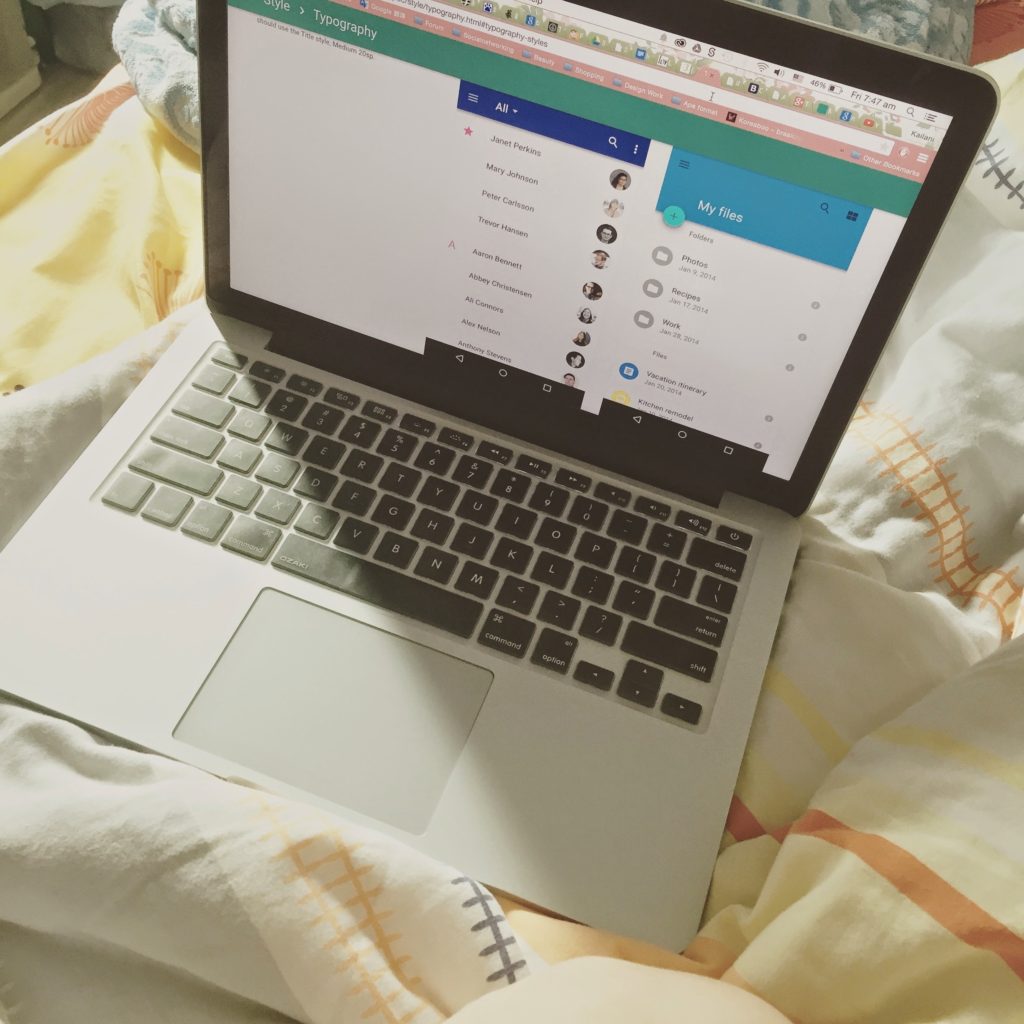 Here are some strategies I've found useful in bridging these gaps:
Make sure your full face is positioned straight-on (try not to look down at your screen). Additionally, I've found that when both our heads are positioned near the top of the screen, it will feel like we're making eye contact because our gaze will be right at camera-level.
Prop your phone, laptop/tablet, or computer camera on a stable surface a few feet away from your body, to mimic the kind of distance you'd have when sitting across from your therapist. Frame yourself within the screen to show most or part of your torso, as this will improve chances to pick up on body cues.
Most video conference platforms (including Zoom), will show you a "self-view," which can be distracting for many. It's hard to stay present and not get caught up on your appearance when you constantly see yourself in the "mirror!" If possible, switch to "speaker view" and hide "self-view" (or minimize that window) to remain fully present.
Close other programs and apps and turn off notifications so that you're not distracted—this will also help prevent any Zoom delays.
You can also use headphones if you have access to a pair. Not only do headphones provide an extra layer of privacy but they eliminate the chance of your therapist's voice coming across as "tinny" through computer speakers. Note: you'll need to be using headphones (such as AirPods) that have an embedded microphone for this to work.
While it might not be exactly the same as meeting in-person, online therapy is "good enough"—especially during these unnerving times. Once you're able to lean into the relationship with your therapist and ground yourself in the work you're doing together, you'll likely forget about the medium and focus more on what you came to therapy for in the first place.
If you need mental health support right now, please contact cas@jfsseattle.org or (206)-861-3152. JFS is here to help, and we offer our services on a sliding scale. We also accept insurance. You can also visit our Counseling & Addiction Services webpage here for more information, as well as our Project DVORA (domestic violence services) page here.