BY ALIYAH VINIKOOR, LICSW, MENTAL HEALTH COUNSELOR AT JFS 
Winter in the Pacific Northwest isn't quite like the experience of winter in other climes or latitudes. We're blessed with lush, evergreen trees and temperate days that rarely go below 50 degrees (I know more than one local who dons shorts year-round). Our proximity to the mountains allows "powder hounds" to get their fill of snow without needing to shovel the driveway. And if you need a break from the monotonous grey skies, there are enough scenic views to enjoy without leaving the city limits.
However, the gloom and sogginess can begin to weigh on even the most hardy among us. Research suggests that the prevalence of Seasonal Affective Disorder is higher in northern locales like Seattle, where daylight hours are noticeably short—only 8.5 hours on the winter solstice. And while tending to seasonal shifts in mood is always advised, ongoing (and perhaps increased) pandemic restrictions means that it could take on extra importance this year as we face an even tougher winter.
As we prepare for several months of grey in a new, unknown world (winter officially started on December 21 and will run through March 20) here are some tips for taking care of yourself during the reality of COVID-19.
Change it up: Humans thrive on change. We're adaptable by nature and tend to need a certain amount of stimulation or "newness" to keep our energies up. Relentless, dark winters—or limiting our behavior to combat a public health crisis—can hamper this natural urge for change. Not actively seeking out novelty, which increases dopamine production and allows for learning, can cause motivation to wane and brain function to diminish. However, even in a COVID winter, it's possible to cultivate change while staying safe—it just requires some creativity, much like the rest of this year.
Here are some suggestions for injecting a sense of play and newness into your daily life:
Go for a scenic drive.
Take up a new COVID-safe hobby (especially something that requires skill-building), such as photography, weight lifting, jewelry-making, learning a new language, etc.
Have an indoor picnic on your living room floor.
Connect with a pen pal: Many homebound elderly folks are looking for letter partners!
If you typically unwind with TV, try soaking in the tub or taking on an art project instead.
Make breakfast for dinner or bake a celebratory cake for absolutely no reason.
Take it outside: As we've previously blogged about, being in nature is one of the best ways to optimize your well-being. The outdoors has also served as a primary outlet for safe socializing during the pandemic. As the rain comes and the sun sets earlier, it will take more effort to get outside this winter (whether on your own or with others). Plan now by filling your closet with warm, waterproof outdoor wear, umbrellas, and shoes. As the saying goes, "There's no such thing as bad weather—just bad gear."
In the Puget Sound region, we have a long tradition of living our lives outdoors, even in the winter. Recent Seattle Times articles have discussed our area's embrace of the Nordic concept of friluftsliv, meaning "free air life." Forest schools run all year round, several large farmer's markets remain open and many trails are still relatively accessible. It might just take a shift in mindset to help maintain a connection to the outdoors this winter. Many of my neighbors have set up canopies in their driveways to continue hosting outdoor visits—some have even outfitted them with heat lamps! And local parks have sheltered picnic areas where it's possible to stay dry and socialize outdoors at a safe distance (no reservations are necessary for small groups).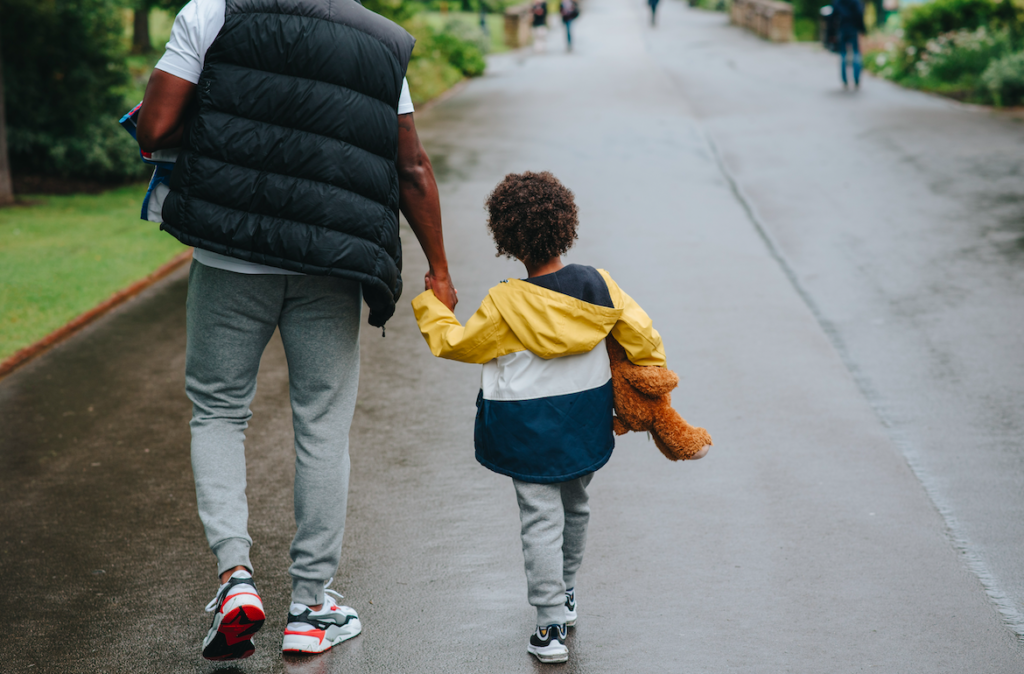 Commit to getting outside each day. I've blocked out times on my calendar so I'm guaranteed at least one break during each workday where I can go for a walk. When it's really gloomy and hard to find motivation, remind yourself of how much better it feels when you do get outside—or how self-satisfied you'll feel having done something wholesome even when you didn't want to.
Finally, if you haven't participated in winter sports before, this would be a good year to try! It's fun, great exercise and an easy day trip that affords a drastic change of scenery. Whether you're interested in skiing, tubing, snow shoeing, hiking, or snowboarding, there are many articles about how to do so socially distanced.
Hibernate: In this busy world, winter affords us a rare opportunity to allow ourselves to truly slow down and hibernate. We can take advantage of the quiet and solitude to turn inward, commit to self-care, and ease up on the normal pressures we place on ourselves. One of the many things the pandemic has revealed is just how much our society prioritizes productivity— often to our own detriment. What would it look like if you dropped your "shoulds" this winter and simply moved about your days pursuing what felt nurturing? How would you fill your time if your health and well-being were your first priority?
This would be a great time to establish (or reinforce) healthy routines, sleep habits and time for reflection. Some suggestions for ease and restoration during winter include: cooking up a big pot of soup, integrating easy stretches into your workout, going to bed earlier and/or taking naps, writing letters or keeping a journal, luxuriating in a long bath, sitting by candlelight, revisiting favorite books and movies, and taking inventory of what's working in your life—and what you dream of for yourself.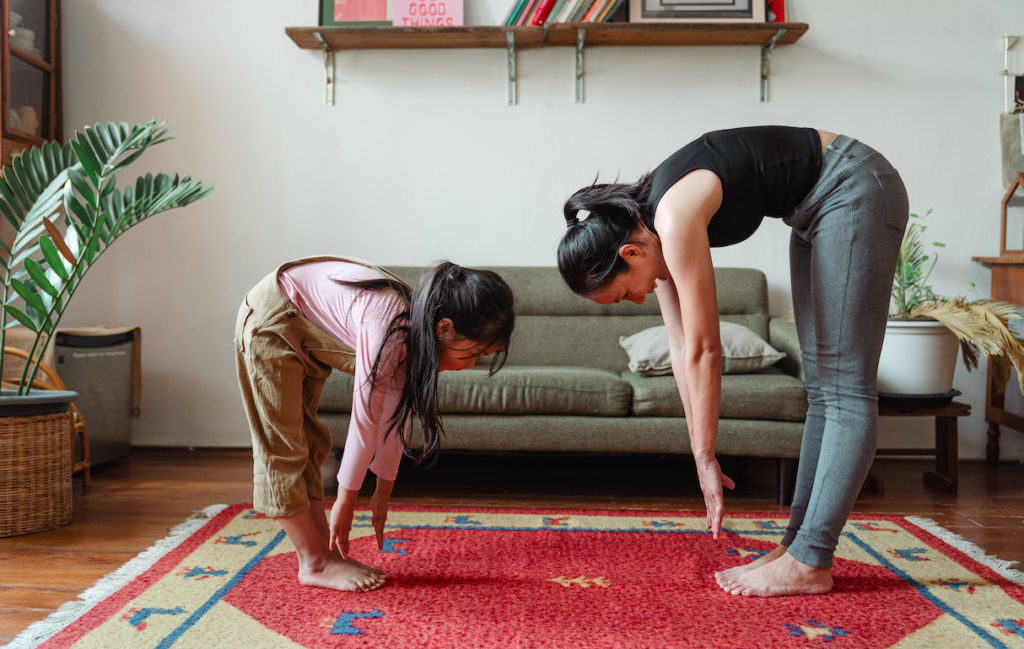 Note that it's important to distinguish between healthy hibernation (a chance to restore, relax, and rejuvenate) and unhealthy numbing or checking out. It's all about balance during winter.
Take advantage of technology: Luckily, when it's too wet or dark to meet up outside, technology can be a great way to maintain connections with community and loved ones.  However, at this point in the pandemic, so many of us are experiencing "Zoom fatigue." Phone, video and chat are easy tools that most of us have relied on these last many months—but as we face a long winter with ongoing social distancing measures in place, it's important to find new ways to connect virtually. I recently participated in a game night where we all logged onto "Among Us" and played each other while streaming on Zoom. Other options include Netflix Party, cooking together via FaceTime, participating in an online exercise or dance class with a friend, playing an online board game, having a virtual happy hour or book club, or starting a deep correspondence over email.
Cross off checklists: Winter is a great time to nest: to take care of your surroundings, get organized and tackle one of those projects you've been putting off. When staying indoors, it's easy to fall into numbing habits and feel stuck. Rather than succumbing to your normal distractions, see if you can use this downtime to cross some items off your to-do list. Addressing mini "SMART" (specific, measurable, achievable, relevant, and time-bound) goals is not only satisfying but a great way to decrease anxiety, build structure and provide a sense of accomplishment. Of course, as with all things, this strategy must be employed in small doses: We don't want to fall into a "busyness trap" and replicate the very societal expectations that we're trying to challenge during this slowed-down winter state.
Practice "radical acceptance": Finally, this winter can be a great time to practice what's called "radical acceptance." When we can't change our circumstances—such as being stuck in a global pandemic—our bodies and minds will naturally try to resist our reality. But when there's no way out of a situation, this can lead to great suffering. Radical acceptance means accepting our reality as it is, without layering on judgement. Leaning into the pain, rather than magnifying it with resistance, can help you let go of suffering and find healthier ways of managing a tough situation. For a step-by-step guide on ways to practice radical acceptance, the last page of this PDF is quite helpful. I also love the book Radical Acceptance by Dr. Tara Brach, which would make for a great winter read—and another wonderful way to nourish yourself and prioritize self-care during this time!
Hopefully, approaching winter differently this year can help you focus on your needs and prepare for less turbulent times ahead. And remember, while experiencing "winter blues" is normal, if you find that you're not feeling better after taking the steps outlined above—or implementing strategies to combat SAD—please reach out to a professional.
If you need mental health support right now, please contact cas@jfsseattle.org or (206)-861-3152. JFS is here to help, and we offer our services on a sliding scale. We also accept insurance. You can also visit our Counseling & Addiction Services webpage here for more information, as well as our Project DVORA (domestic violence services) page here.