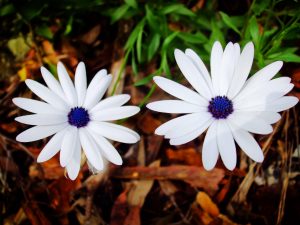 Seattle is beautiful and booming, but it can also feel unwelcoming, as the tired cliché "the Seattle Freeze" attests. Like so many people, I migrated here for a new job, new life and renewal. I was met with great disappointment and unfortunate circumstances, even in the Jewish community where I longed to belong.
A series of health, emotional and professional situations eventually left me trying to figure out how I could find — or make — the Jewish community I was longing for. So, I went to Jewish Family Service and became a volunteer.
I started out delivering Chanukah baskets to people in the community who would otherwise be alone at the holiday. I enjoyed that work. The endless hugs I received from one recipient — and the jar of jam she insisted on giving me as a thank you — will be etched on my brain forever.
As heartwarming as those casual interactions that came through delivering holiday food and gifts were, nothing has been more fulfilling or meaningful than becoming a Friendly Visitor. It has been life altering.
I love Bettina*, the very senior Kindertransport survivor I visit. Bettina is smart, tough, curmudgeonly and so funny. She is a raconteur. She has lived a very full life, but the trauma of displacement and loss has never left her.
As a Friendly Visitor, I give Bettina a small slice of companionship in a society that casts aside its elders and so easily forgets its history. Like so many single seniors, Bettina feels isolated and invisible, but she is too youthful of mind and spirit to be secreted away in senior housing.
So, we hang out and gab. We went to a seder. Her vitality and powers of endurance help me. As far as I'm concerned, she is a friend for life.
Truly, it's ineffable. The only way I can express it is: become a volunteer yourself. Reach out to a lonely soul, a displaced person, somebody who needs to know that another person — you — knows that they are.
It's so easy. It's free. It taps into every teaching Judaism has to offer. It taps into everything you've ever done, or will do, or where you've been or are about to go. I will never stop doing this kind of work, as it has restored me to life.
By Dena Schoen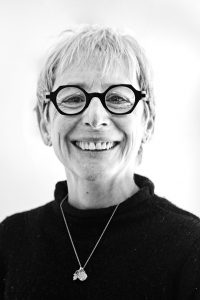 *Name changed for privacy.
Photo by Jon Bragg.