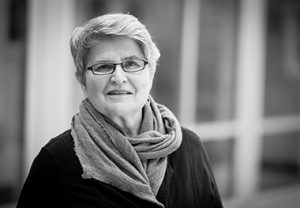 Our friend and colleague, Jane Deer-Hileman, passed away Sunday, July 15, 2018, from complications related to liver cancer.
Not everyone involved with Jewish Family Service knew Jane in her hey-day. Volunteer Services, with its great reach into the community, seems as though it has always been part of JFS, but Jane built it from scratch.
Jane's whole life was dedicated to community work. In addition to JFS, she was very politically active in Seattle, supporting multiple causes and was a force in her local Democratic district. She seemed to know everybody in Seattle.
In Jane's Berkeley days, before Seattle, her dynamism was everywhere. She started child care centers, food co-ops, Jewish holiday groups, community Shabbat dinners and garnered support to feed the homeless — as many as 400 people at a time. She was involved in multiple civic groups and supported Bosnian refugees. Her home was open to all as a constant gathering place for meetings of all types.
She found this work energizing and enjoyable. Her philosophy was, "If it's something you are really serious about, take responsibility for it. It's important to do the work. If you say you're going to do something, you have to do it."
For all this community work, when I asked Jane what she would like to be remembered for, she said she wanted people to know that she was passionate about her family and that she was a really good dancer.
Jane had an analytical and questioning intelligence. She was very perceptive, did not take things at face value and would always "turn over the rocks." She was the one at meetings who would say what no one else was brave enough to say. She wasn't afraid of process.
We all know that she could be difficult at times because she wouldn't go along if she didn't agree. Depending on where you sit, that could be admirable or exasperating. I'm not sure whose tradition this might be from, but I say, "Blessed are the troublemakers."
JFS is better for having had her.
I will deeply miss Jane. I know others of you will, too.
May her soul be tied in the knot of life.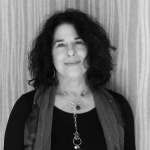 By Lani Scheman
Lani is a Geriatric Care Manager in Older Adult Services. She has worked with a variety of populations for over thirty years. Lani is a longtime resident of Capitol Hill, living with her partner Scott and a Chesapeake Bay retriever. She is interested in just about everything, but has a special passion for literature, photography, book arts and the beauty of the natural world.