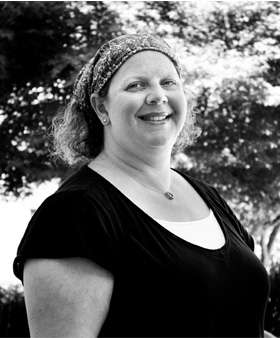 The isolation of domestic violence is a factor during an abusive relationship, and even sometimes after it ends. We asked Cynthia Gamel, an Advocate with Project DVORA, to help us understand isolation as a tactic of control.
WHAT ARE SOME OF THE WAYS AN ABUSER MAY ISOLATE THEIR PARTNER?
There are different tactics, but it all comes down to confining the inputs and interactions that the survivor has. It's not uncommon for an abuser to limit what their partner reads, listens to or watches on TV. An abuser can isolate their partner by creating obstacles to spending time with family or friends. The abuser may also tell their partner that family or friends are negative influences. Sometimes the abuser uses jealousy to justify the isolation or demands their partner choose between the abuser and the partner's family. Another tactic is for the abuser to move their partner to a new city — or even a new country — to physically separate them from outside support networks.

HOW DO PEOPLE WHO HAVE BEEN ISOLATED DESCRIBE THEIR EXPERIENCES?
The words we hear frequently are: lonely, depressing, scared, unsure, hopeless. The hopelessness often stems from feeling that change is not possible. At the same time that the survivor may describe their experience to us this way, they may also take a defensive posture with family and friends, justifying the abuser's behaviors.
HOW DO YOU BEGIN TO ADDRESS THAT SENSE OF ISOLATION?
We tend to educate our clients about the isolation of domestic violence by using a tool called the Power and Control Wheel. This is a recognized resource that helps survivors and others understand that abuse is a pattern of controlling behaviors — and that isolation is one of those.

We also provide support during the time that I like to describe as restoration — restoring those
relationships that were lost or damaged. I've had many clients hesitate to reach out to family and
friends because they fear others won't understand what they've been through or that their support people will judge them. When the survivor is away from the abuser, and as this period of restoration develops, we encourage survivors to reach out and reestablish their connections.
WHAT ROLE DO PROJECT DVORA GROUPS PLAY IN YOUR WORK WITH SURVIVORS?
The groups we offer provide a sense of community for survivors. Groups help remove the isolation, and they give survivors an opportunity to share with others who have gone through similar circumstances.
Additional Resources
The Simple Dollar: How Victims of Domestic Violence Can Afford Transitional Housing.
If you or someone you know is being abused,
contact Project DVORA, (206) 861-3159.