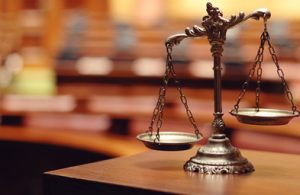 On July 27, 2018, District Court Judge James Robart issued a decision allowing plaintiffs to seek certain discovery in Jewish Family Service v. Trump, that challenges the Trump administration's refugee ban issued on October 24, 2017. This decision will allow the plaintiffs to find out whether the suspensions in the refugee resettlement process are continuing in another form.
"The United States is on track to resettle the smallest number of refugees since Congress unanimously passed the Refugee Act of 1980. We are hopeful that with this ruling, a very lucky few will have the chance to be reunited with their families in the U.S.," said CEO Will Berkovitz. "Jewish tradition says, to save one life is to save the world. This ruling offers a glimmer of possibility that lives will be saved and human beings of all faiths, from any country of origin, will once again be able look to America as a welcoming beacon."
While Judge Robart had largely blocked the government's ban on processing refugees from certain Muslim-majority countries back in December, refugee admissions from those countries have ground to a near halt. The individual plaintiffs, including an Iraqi man hiding in Egypt who had worked as a translator for the U.S. military and a Somali refugee trying to be reunited with his wife and young son, have not gotten any closer to finding relief despite years of waiting. Meanwhile, the United States has accepted the lowest number of refugees in any year since the establishment of the Refugee Act in 1980.
Jewish Family Service v. Trump was brought on behalf of Jewish Family Service of Seattle, Jewish Family Services of Silicon Valley, and nine individual plaintiffs by attorneys at the International Refugee Assistance Project (IRAP); the National Immigration Law Center (NILC); Perkins Coie LLP; HIAS, the global Jewish nonprofit that protects refugees; and individual attorneys Lauren Aguiar, Mollie M. Kornreich, and Abigail Shaheen Davis.
The order regarding the refugee ban lawsuit can be viewed here.