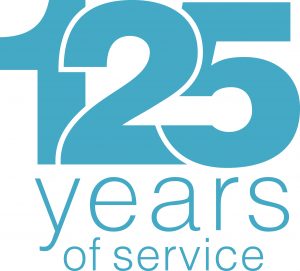 "As in the rest of America…growth and success did not extend to all in Seattle."
This passage from Carolee Danz's history of JFS isn't a contemporary reference. It's the description of Seattle, circa 1892, the year the women of this Jewish community first organized to collect and distribute aid to the most vulnerable. Those acts of loving kindness, 125 years ago, were our origin story.
125 years is a milestone of significance. It's five generations. Families who've been here since 1892, and families who've just arrived. It's boom times and bust times, transformation from sleepy outpost to hub of innovation.
So much has changed since 1892, and yet, there's an aching familiarity to the pain that still exists. Some of us are struggling just to make a go of it. Some of us are missing a circle of support to get us through the tough times. Some of us need help to care for the ones we love, or to care for ourselves.
There is also a beauty in the continuity through all these years. Acts of loving kindness are not simply our past — they are also this community's present. We see it in action every day through the tireless work of our staff, the unwavering dedication of our volunteers, and the extraordinary and ongoing generosity of our donors.
As we consider the significance of this milestone and contemplate the work we have ahead, we thank our community for being here for the most vulnerable and for being here for JFS.
By Michele Rosen, President, and Rabbi Will Berkovitz, CEO