Tina Novick's memory is associated with many words: belonging, warmth, generosity and peace among them. But two other important qualities come to mind when we remember the full and remarkable life that Tina led: tzedakah (righteousness) and hesed (loving kindness). All of us at JFS, along with Tina's family and friends, are pleased to announce the Tina B. Novick Jewish Holidays Basket Endowment Fund, a permanent way to honor Tina's life and a lasting legacy that will multiply upon itself to serve the community for years to come.
Each year, this fund will make possible the delivery of Rosh Hashanah, Chanukah and Passover kosher food and other items to JFS clients who may be elderly, isolated or disabled. For instance, the Rosh Hashanah basket might include challah, a honey cake, holiday candles, fresh fruit and a handwritten note from a volunteer. In this way, the baskets will serve a two-fold purpose: The items inside the baskets will let the recipients know they are not alone, and the drop-off from the volunteer will convey a sense of connection and community.
The fund will be brought to life across programs, combining the efforts of the Polack Food Bank, the Older Adult Services (OAS) department, Supportive Living Services (SLS) and Volunteer Services. The fund is "a perfect representation of who she was," says Michael Novick, Tina's husband.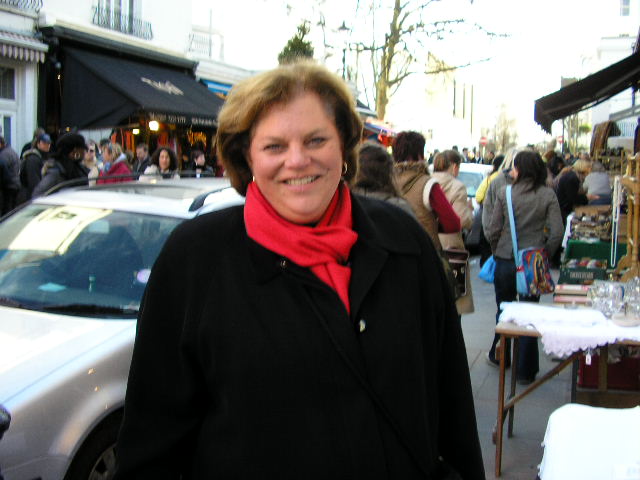 Born Tina Borschow in El Paso, Texas on April 21, 1955, she enjoyed what her sister, Sandra Veeder, describes as an "idyllic childhood," full of music, community and summers at Camp Hess Kramer in Malibu, California. "Our parents were always very active in the local Jewish community—they were also very charitable and set an early example for us as children," remembers Sandra.
Coincidentally, their mother, Dorothy Zimmerman Borschow, was the first woman president of the local temple, and the musical director was Michael Novick's mother. The Borschow and Novick families were well-acquainted thanks to the tight-knit Jewish community in El Paso, and even lived eight houses apart at one point despite not knowing each other at the time.
Later in life, after 28 years in Seattle, Tina and Michael returned to Texas. Once in Dallas, where they settled, Tina threw herself into volunteering at Jewish Family Service of Dallas. "She had to get her feet wet in her new community, and volunteering was a way to do that. She took pride in it," says Alyssa Zupnick, Tina and Michael's daughter. "My mom wanted to do right by the community, but she also wanted to be a part of something. Through volunteering, she was able to find a niche with people who wanted to serve others and also establish friendships."
Some of Alyssa's earliest memories include gathering canned goods for local food drives that Tina was in charge of. Daniel Novick, Tina and Michael's son and Alyssa's brother, has similar memories. "She was a lifelong giver of her time, energy and resources," he says. "The basket fund is such a fitting tribute. If she were still here, she would volunteer to put together the gift baskets without thinking twice."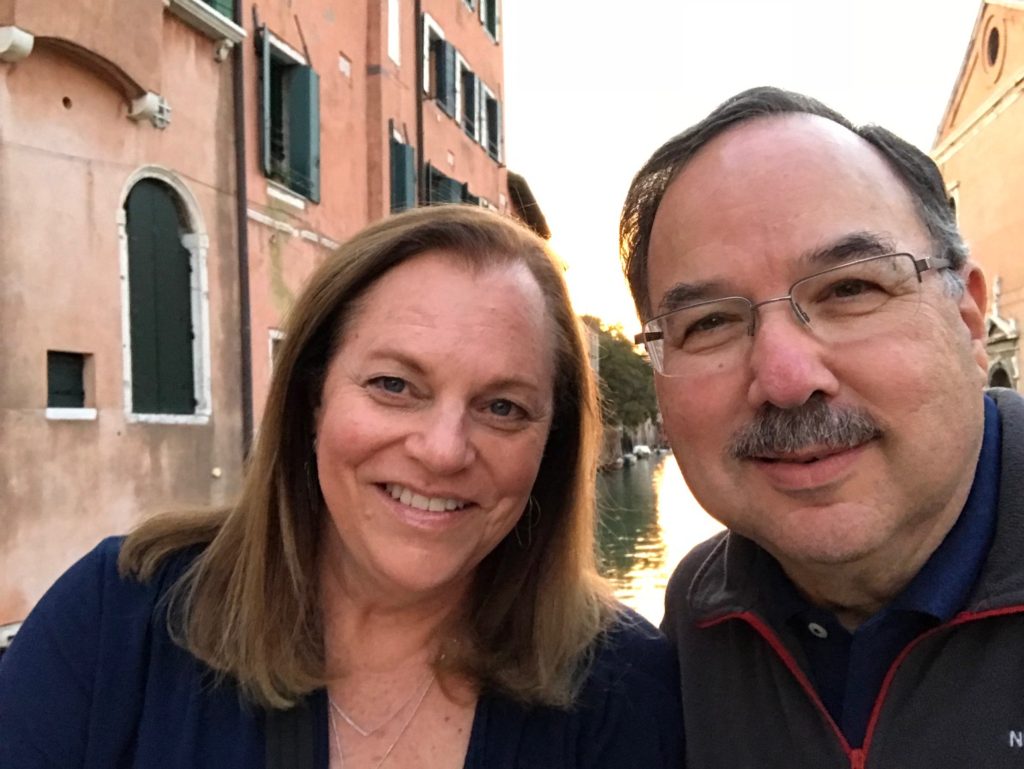 Tina's passion for education, service and volunteering stretched across boardrooms, food pantries and classrooms alike. In each of the cities she lived in—including Cleveland, Pittsburgh, Dallas and Seattle—she "played an active and instrumental role in the community," remembers Michael, who served as CEO and Executive Vice-President of the Jewish Federation of Greater Seattle for 12 years (1988 – 2000).
In Washington state, Tina served on leadership boards at the Stroum Jewish Community Center of Mercer Island, Herzl-Ner Tamid Conservative Congregation and the Jewish Day School of Metropolitan Seattle, where she was also a beloved teacher. She held numerous roles with the Jewish Federation of Greater Seattle, such as past president of the Women's Division and chair of the Jewish Education Council, as well as a member of the Federation Board and its Women's Endowment Foundation. On a national level, Tina served as president of the National Council of Jewish Women (NCJW), Seattle Section; and the National NCJW Board.
"Tina was both a strong leader and a meticulous planner", explains Michael. "She was exceptionally well-organized and detail-oriented—she could plan as well as she could execute."
In her personal life, Tina enjoyed Jewish holidays and hosting friends and family for each occasion. "Food was her love language," says her sister Sandra. She recalls that when the Novicks first moved to Dallas, they couldn't fit everyone in their house for events, so Sandra would host at her house. "People would come up to me afterwards and thank me for hosting, not knowing that Tina was the one who had prepared nearly the entire meal from start to finish."
Daniel describes a similar experience with fondness. "I was invited to attend a friend's holiday party and was looking for something to contribute. I told my mom about it, and she insisted on baking me a dessert. She ended up making brownies with Hershey's Symphony bars in the middle. Long story short, the brownies were the hit of the evening and turned into an annual tradition. She wasn't even going to the event in the first place, but she made something once and now no one can imagine the event without those brownies. That was my mom."
Alyssa agrees completely. "The most memorable moments I have are of her in the kitchen," she says. "Feeding people gave her joy. My friends would come over, and they would know they were about to sit down to a delicious, warm meal, with great conversation throughout."
But that tradition didn't end in childhood. When Alyssa pursued an Orthodox lifestyle as an adult, Tina adapted seamlessly, stocking her freezer with treats for the kids and making her own kitchen kosher for visits from Alyssa and her family. "She wasn't going to let the fact that we ate differently stop her drive and desire to feed and nourish her family," explains Alyssa.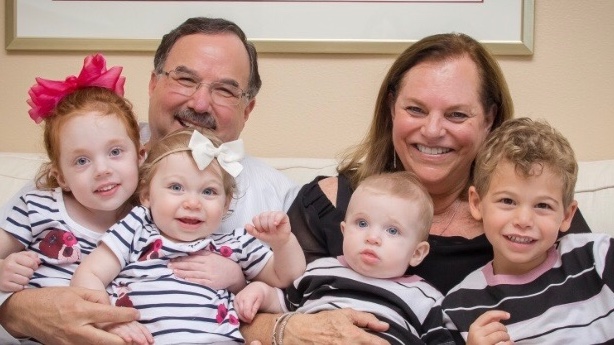 Reflecting on Tina's love of family gatherings, Michael says, "She was aware of the underpinning and foundation of these traditions and why they matter in the first place." Daniel adds, "She realized the significance of Jewish holidays and the meaning behind them. It wasn't just surface level. She understood that Jewish holidays were designed to be communal, to be spent with family; and the cyclical nature of them brought her happiness."
He continues, "When I think of Shavuot, I think of my mom's blintzes. When I think of Passover, I think of her noodle kugel and brisket. Each holiday is associated with my mom. There's no doubt that this year, Passover dinner would have been figured out for all of us by her. Somehow, even with the pandemic, she would have gotten creative. There's a hole left by her absence. She was always looking out; always wondering what she could do."
Sandra, Tina's sister, can also think of many examples that illustrate Tina's selflessness. "She worried about things for us. We used to tease her that she was the worrier of the family, but it was always out of concern and love. Much of her time was spent thinking about and caring for others." If there was a storm brewing across the country where family members lived, Tina would know about it.
All of Tina's loved ones describe her as deeply intuitive, with a knack for knowing exactly what everyone needed and a memory that never failed. "She remembered everything, and I mean everything. She was always fully engaged, fully listening. When she asked, 'How are you?' she genuinely wanted to know. Weeks later, she would remember a conversation that I had since forgotten, and she would follow up on it," says Robin Boehler, Tina's best friend in Seattle.
"Tina was the truest friend I ever had. I aspire to be a friend just like her. She was fully present in every area of her life—she never did anything halfway. When she celebrated you, she celebrated you all the way," adds Robin. "We were supposed to know each other."
Tina passed on life lessons to those around her without even knowing. Daniel remembers observing his mom and learning through her actions—such as always being mindful of others. "She taught me that small gestures can mean big things. Sometimes, just doing little things for people can mean the world to them," he shares.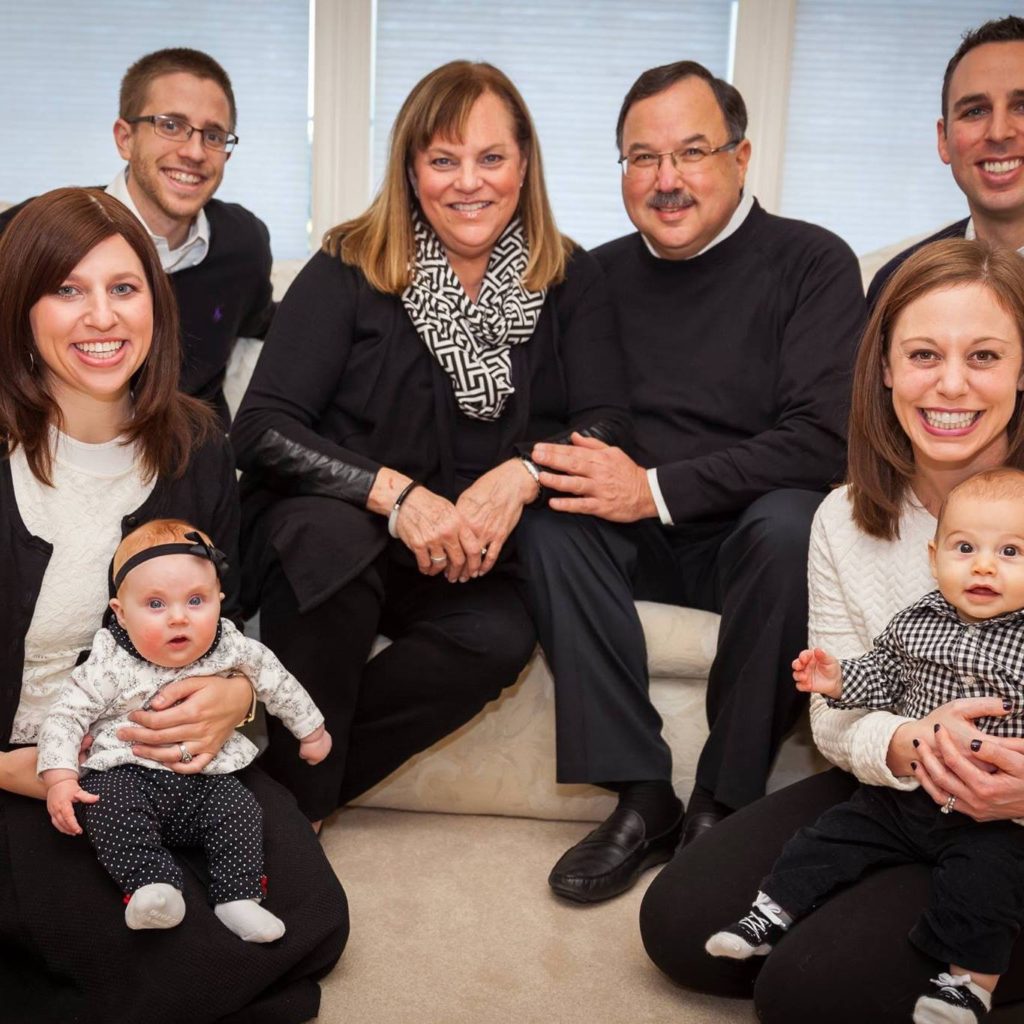 The lessons that Tina passed on were not only limited to her children. Robin shares that she learned "not to sweat the small stuff," from her friend. "She knew what mattered most in life and could see the big picture," Robin says. "Tina also taught me how to entertain. She knew how to host, whether it was a dinner party for twenty people or just us two."
Friendships were of the utmost importance to Tina. She nurtured these relationships over decades—sharing everything with her friends and navigating parenting, jobs and more together. "She knew there was meaning in having close friendships," Alyssa explains. Even today, those friends keep in touch with Alyssa and reach out to her on a regular basis. "They're like family. My mom has kept those friendships alive even though she's gone," says Alyssa.
Robin agrees. "Tina knew how to choose good friends and how to cultivate those friendships. Some of my closest friends now are people who I met through her. Judaism mattered to her tremendously and her Jewish values were deeply entrenched in strong friendships," she says.
Those Jewish values were always central to everything Tina did in life, whether it involved her role as an educator, a mother, a wife, a friend, a sister, a volunteer or a board member. "I remember her work with the National Council for Jewish Women, and how important it was to her to have a group of strong, smart Jewish women to move mountains with," shares Alyssa. "My mom also deeply respected clergy and their role in guiding and helping people. She valued her marriage and supported my dad wholeheartedly, working together as a team."
Michael echoes his daughter. "Every aspect of this fund embodies precious Jewish values that Tina cherished—among them the importance of family; bringing joy and meaning to the most vulnerable among us; the delivery of special holiday food and the love of Jewish education," he says.
Donations to the Tina B. Novick Jewish Holidays Basket Endowment Fund may be made here. To indicate that you would like to make a gift in Tina's memory, please check the "tribute" box when filling out the form and write "Tina Novick Endowment Fund" in the comments. Thank you to Tina's loved ones for sharing the heartfelt memories and stories that you read above.