Meet Kim Holland, our new DV Advocacy Program Manager! Kim comes to JFS with a professional background in domestic violence advocacy, as well as supervision and management in the social service field. She has particular expertise in housing advocacy, which continues to surface as a deep need among our clients across the agency. Kim is also an active board member with the Coalition Ending Gender Based Violence. We spoke with Kim about what advocacy means to her and what she is most looking forward to in her new role at JFS.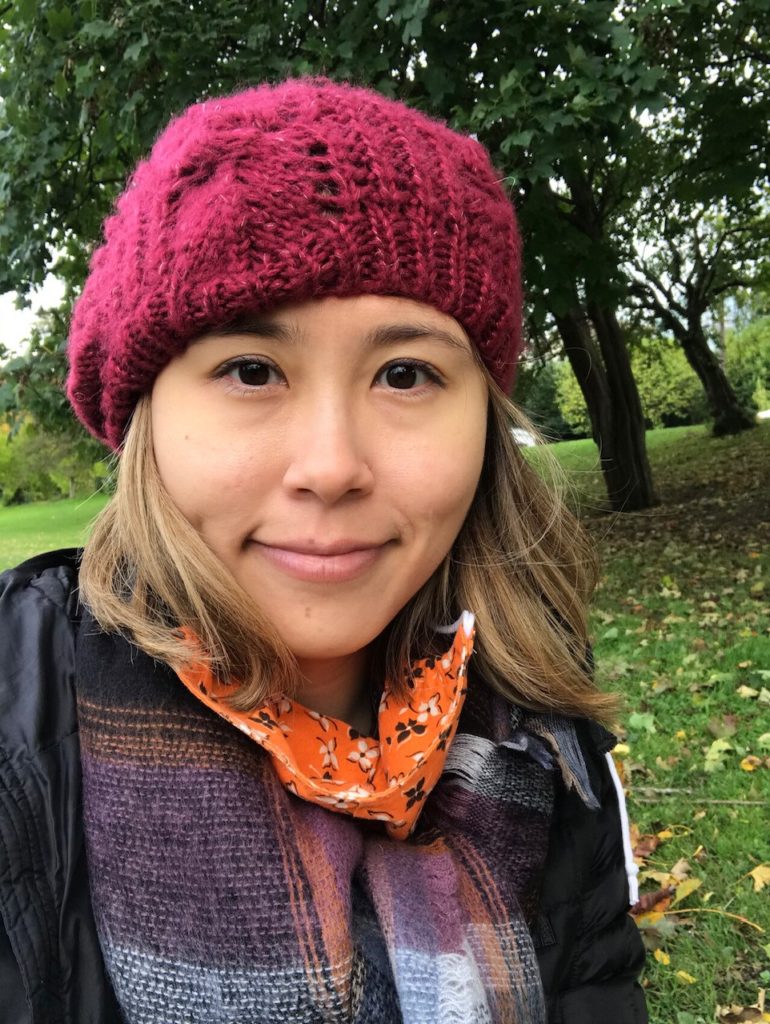 What brought you to JFS? Can you explain a little about your professional background? 
I earned my Master of Science in Sociology degree in 2016 from NC State University. At that point, I moved to the Greater Seattle area, and started working at another DV agency in the community in addition to joining the Board of Directors for the Coalition Ending Gender-Based Violence. After nearly three years of DV work, I took on a supervisory role at another social service agency, serving primarily homeless youth and young adults. Although gender-based violence comes up in almost all social service sectors, I wanted to move back into a program that catered specifically to the gender-based violence movement. When I saw the DV Advocacy Program Manager opening at JFS, I knew I wanted to apply right away.
The interview process for this role involved multiple participants from both the primary DV team, as well as members of the clinical and legal teams, and the questions were very thoughtful and intentional. Getting to know the team through that process, and seeing their consideration for survivors, I was immediately interested in joining JFS. I enjoy outreach and prevention work, so I am especially excited about the opportunity to engage with the Jewish community.
What will your new role as DV Advocacy Program Manager involve? 
This role will support the two DV advocates on the team, and additionally I will carry a small caseload of DV clients. I will also be supporting the larger team, which includes our legal attorney, legal assistant/intake coordinator and the clinical team. This collaborative approach is essential to best serve our clients by holistically examining their advocacy, legal and therapeutic needs. Furthermore, I'll be engaging with general outreach and prevention work for DV survivors, and I'm especially excited to get to know our local Jewish community.
In your own words, what does advocacy mean? 
Advocacy is supporting survivors of domestic violence with their needs. This looks different for each survivor. A lot of survivors need emotional support, because intimate partner violence is extremely traumatic. Some survivors need access to resources for their basic needs, such as housing or food. Others might need legal support as they navigate complex legal systems. Advocacy is responding to whatever the survivor needs, whatever that might look like. If it isn't a service we can offer internally through JFS, then we refer clients to other community resources.
You have a particular expertise in housing advocacy. Can you explain why this continues to be such an urgent need among DV clients and survivors? 
Yes, I worked as a DV housing advocate for almost three years. Housing is such a critical need for survivors, because there is a strong connection between domestic violence and homelessness. If a partner or spouse was the previous breadwinner of the family, then the survivor may find themselves without secure housing once they leave an abusive relationship. The situation is particularly exacerbated in King County, because affordable housing is such a scarce resource here.
Housing advocacy is like general advocacy in that it looks different for each survivor.  What's particularly frustrating around housing advocacy, however, is that due to limited affordable housing we cannot always provide survivors with a guaranteed housing resource. As housing continues to be an urgent and persistent community need, we are continuing to brainstorm how we at Project DVORA can best serve survivors.
What are you most looking forward to in your new role? 
I'm most excited to begin engaging with local community partners, especially the Jewish community, so that we can figure out how to best support survivors.
How is DV being impacted by COVID-19 in our community?
There's a number of ways that COVID-19 is impacting DV survivors. First, the pandemic has led to high rates of unemployment. This means that if a survivor is a single parent and is unemployed, or if the survivor has lost income due to shortened hours, then the survivor may be facing financial stressors or may worry about housing stability. For survivors still living with their abusive partners, they may continue to stay in detrimental relationships because of the financial stability.
Secondly, the lockdown measure requesting everyone to stay home may mean that a survivor who is currently in an abusive relationship may not have the time or privacy to safely call a helpline or reach out for support. Thus, the survivor may be experiencing increased rates of isolation and less access to resources. Furthermore, outreach and community engagement looks different right now since we are all working virtually. We continue to examine how to best serve survivors given the global pandemic we are experiencing.
What do you like doing in your spare time?
As for my personal life, I have two cats, who I consider my "fur babies".  Prior to COVID-19, I enjoyed Zumba and yoga classes. I also enjoy traveling and seeing new places and experiencing different cultures.
Project DVORA works with survivors of gender-based violence, including domestic violence and sexual assault. We assist community members in emotional support, safety planning and navigating logistical hurdles. We help survivors who are currently involved in an abusive relationship, actively exiting a relationship or still experiencing abuse from a previous relationship. Our program further strives to guide and empower the community in responding to gender-based violence, along with supporting loving, safe and respectful relationships.
Services include advocacy-based counseling, resilience-building groups, legal support and prevention education. If you need help, contact us at (206) 861-3159 or visit our Project DVORA page here. If you are looking for counseling and therapy services, please visit our Counseling & Addiction Services page here.