The Family Tree Legacy Circle recognizes supporters who have informed us of their intent to leave a bequest to JFS, those of blessed memory who have already left such a gift and those who have made a monetary gift to the JFS endowment in their lifetime.
A Named Fund may be established with a gift of $100,000 or more — either now or through a bequest. A Named Fund can provide an endowment for ongoing support of the community needs closest to your heart.
STEVEN BARAL FUND FOR REFUGEES AND IMMIGRANTS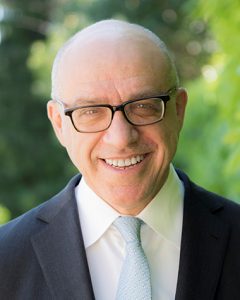 "The issues of refugees and immigrants have always been close to my heart. My late father, Martin Baral, was a Holocaust survivor. He arrived in Australia at the age of 17, alone, without any family. The country welcomed him, and he was helped by several kind people who he never forgot his whole life. When he established his own business, he made a point of hiring refugees and immigrants from a wide range of countries. In many cases, he hired people for their first job in their new country.
"This is a difficult time in our country for refugees and newcomers, and I looked for ways to help. I knew about the JFS resettlement program, and I decided to start an endowment to support this program which helps so many people in so many ways. For me, this decision also fulfills our Jewish values. It is the mandate to help the stranger, and in honoring the humanity of refugees and immigrants, we honor G-d."
– Steve Baral
FRIEDA AND GUNTHER SONDLAND FUND FOR SENIOR ASSISTANCE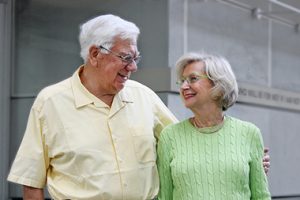 "In addition to our involvement as volunteers with Jewish Family Service and across the community, our families were also closely involved with JFS as 'consumers.' As our parents aged, our family meaningfully engaged with Older Adult Services and Counseling. JFS was there for us with the support we needed at a time of vulnerability.
"We decided to honor our parents' memories and the role JFS played in our lives by establishing this fund. We know this endowment will continue to provide funds so that others in the community can access JFS services that are delivered with respect and support the dignity of aging loved ones and their families."
– Lucy & Herb Pruzan
If you would like to learn more about establishing a Named Fund,
or if you have already designated JFS as a beneficiary in your will, please contact:
Lisa Schultz Golden
Chief Development Office
(206) 861-3188