JFS staffers serve their clients day in and day out, and they are also constantly adding to their own professional development and education. Here are some stand-out recent accomplishments from across the agency.
RISC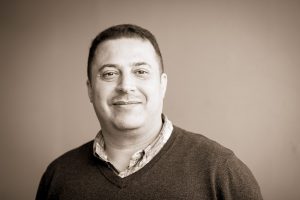 Employment Specialist Mohammed Al Juboori was recently selected as a Refugee Advisory Council (RAC) member by Washington State's Office of Refugee and Immigrant Assistance (ORIA). Mohammed will be one of two representatives for the region. There are eight total for the state, each serving a two-year term. In this role, Mohammed will provide recommendations to Department of Health & Human Services/ORIA on the services that refugees need as they make a new future for themselves and their families here in the US.
"This is a wonderful professional opportunity for Mohammed. It will increase our clients' access to policy makers as Mohammed raises their issues and concerns," says Director of RISC Margaret Hinson.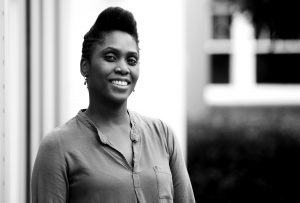 Koreen Jack successfully completed the requirements and examination of the Society for Human Resource Management (SHRM) to become a Certified Professional in the field of human resources (SHRM-CP). Koreen currently serves as the Human Resources Coordinator for Care Solutions by JFS. This ten-week course helped her gain more knowledge about recruiting, on-boarding new staff and tracking certifications.
"Throughout her time at JFS, Koreen has demonstrated an admirable commitment to our direct care workers," says Don Armstrong, Director of Care Solutions by JFS. "Pursuing a career in human resources is a natural path for her to follow, and this is an important milestone along the way."
Adam Halpern, Director of Aging in Place, recently received the Meyerhoff Fellowship through the Association of Jewish Family & Children's Agencies (AJFCA). The organization identified 11 early career professionals in their member agencies who have exhibited strong leadership potential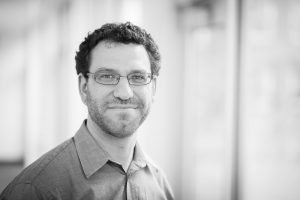 and will benefit from leadership development. The Meyerhoff Fellowship offers young professionals the opportunity to build their own skill sets and fosters a strong connection between young professionals and the larger sector. Fellows take part in skill building webinars, mentoring and attendance at AJFCA's annual conference for a more intensive experience.
"At a time when the community needs to attract more promising young professionals to Jewish communal service, Adam stands out," says Don Armstrong.  "He is bright, hard-working and guided by a strong personal ethic."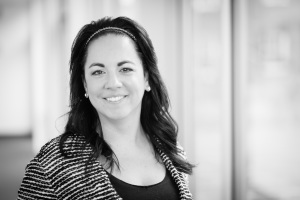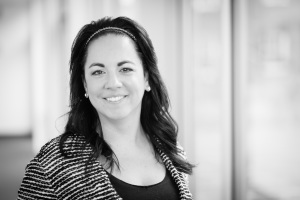 By Leslie Sugiura
Savvy cook, extreme clam digger, urban gardener and mom to Stella the dog are just a few of the titles Leslie Sugiura keeps in rotation. She's also the Director of Special Events for JFS where she spearheads the annual Community of Caring Luncheon.
Feature image by Alan Levine.