By Rebecca Mather, Outreach & Education Assistant
April 18-24, 2021, is National Volunteer Appreciation Week. While we love to celebrate and recognize JFS volunteers year-round, this appreciation week happens to fall at an especially pivotal moment after a year of turmoil for us all. I can't help but think of all our volunteers have done for us since the pandemic hit in the spring of 2020.
This pandemic has forced all of us to adjust almost every aspect of our lives, including the ways we volunteer. I've seen firsthand the flexibility and grace our volunteers have shown in response to always-shifting circumstances from the pandemic, national racial justice reckoning, and more. I've been moved by JFS volunteers' eagerness to support their neighbors and commitment to finding innovative ways to build community.
It has been a year of contactless volunteering, but the lack of in-person contact has not lessened the sense of community. While our holiday baskets program cannot include a building full of people as it normally does, the beautiful holiday gift bags that volunteers create and deliver fill our building with warmth and beauty. Though they may not be able to stop by for a chat or a visit, volunteers delivering Shabbat meals to JFS clients allow community members to feel the connection of Shabbat, knowing that they are enjoying the same meal as others across Seattle. Our ESL (English as a Second Language) and Citizenship classroom volunteers have found meaningful ways to engage students via Zoom. Our Friendly Visitor volunteers continue to build connections with JFS clients during a time of increased isolation for us all. And our food bank volunteers ensure that our neighbors have access to healthy, fresh food at a time when so much is uncertain.
It doesn't feel possible to emphasize just how vital a role JFS volunteers have played in providing increasingly necessary services and emotional support to our community. During a time when so much is unstable and frightening, JFS volunteers have shown empathy, grace, and creativity. For National Volunteer Appreciation Week this year, I spoke to three amazing JFS volunteers about what it has meant for them to serve our community during this past year.
Tom Smith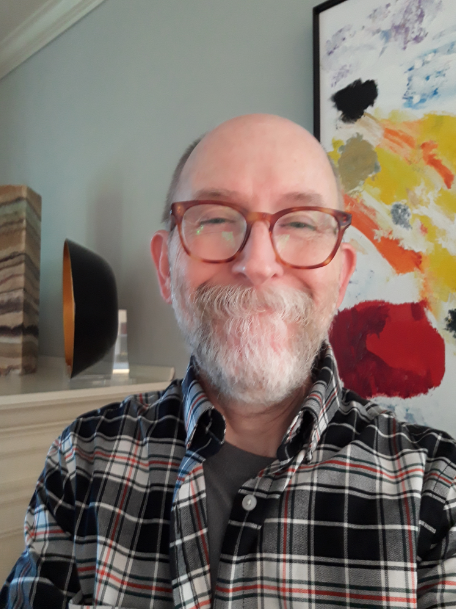 Tell us a bit about who you are and your role with JFS
Long, long ago in a land far, far away, I was born in the flat, industrial wasteland often known as Michigan. Nearly 30 years ago, I made a daring nighttime escape from behind the Rustbelt Curtain to live in the beautiful Pacific Northwest. Since then, I have spent most of my time learning to correctly pronounce "Oregon", "Puyallup" and "Steilacoom" and now live in the hilly Central Area of Seattle with my partner, dog, several fish (at last count) and a good pair of comfortable walking shoes.
I have been a food bank volunteer for two and a half years now as well as helping to deliver food and holiday baskets to homebound clients. I also volunteer with the Friendly Visitor program, providing companionship and social connection with socially isolated members of our community, and am happily into my second year.
What does it mean to you to be a volunteer in this moment?
I spent the last 26 years of my working career at Harborview, helping provide care to the most vulnerable members of our community. During the best of times, there are never enough resources to help all those challenged by their circumstances. During this pandemic, and any time of crisis, these scarce resources are quite literally the only lifeline keeping our vulnerable neighbors from certain disaster. I have known food insecurity during a chaotic upbringing and now I feel honored and humbled by the opportunity to help provide food—the most basic of needs—to those who have nowhere else to turn.
Erica Tarlowe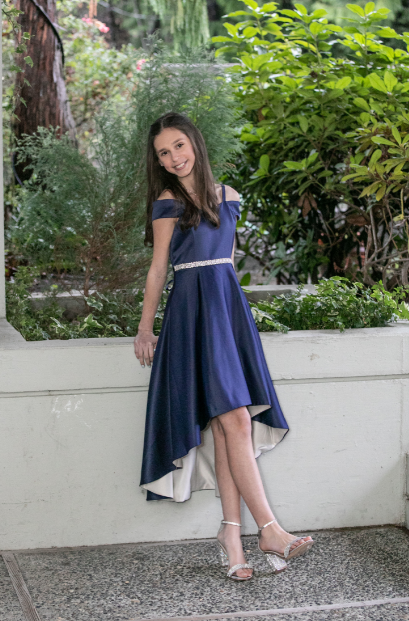 Tell us a bit about who you are and your role with JFS
My name is Erica Tarlowe and I am a 7th grader at Beaver Lake Middle School. When I'm not in school, I love dancing and this is my fifth year on a dance team—I like staying active with my community. In my spare time, I have also been volunteering at JFS for around three years, making holiday baskets for Chanukah, Rosh Hashanah, Purim, and Passover—and each time is such a special experience. 2020 was my first year as a lead volunteer, but COVID-19 hit soon after and because of that, we couldn't have lots of people making baskets together as usual. So, I have been going to JFS and assembling them with just my family. Also, last year, I participated in the JFS DIY Food Drive. I asked all of my friends to donate and ended up collecting over 300 cans of food like vegetables and soup.
What does it mean to you to be a volunteer in this moment?
To me, volunteering right now means so much. At the end of whatever I was doing, I look around at the baskets I made and think about all of the people I am going to help with my hard work. Everyone is going through a hard time, and I hope the baskets people get will make their day and put a smile on their face. Also, it means a lot because I have learned how I can work hard and commit to something even if I know it will take time and won't be easy.
Victoria Bernstein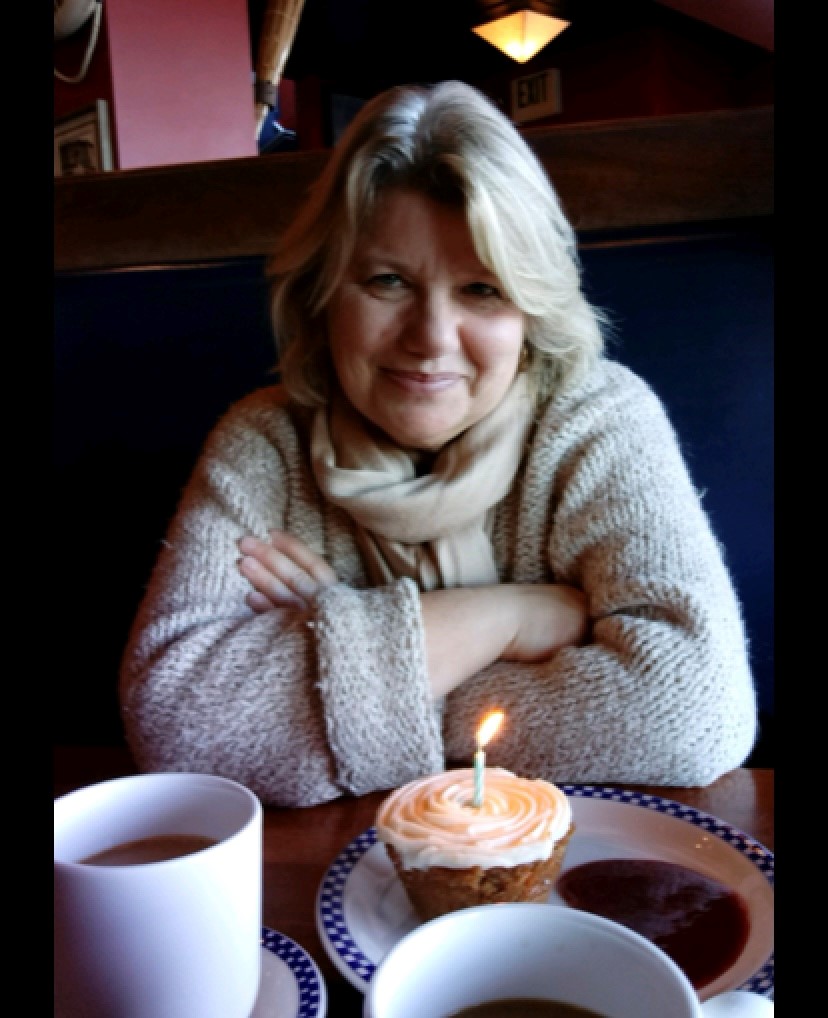 Tell us a bit about who you are and your role with JFS
I am a retired teacher from the Seattle School District and Highline College, and I've been volunteering with Jewish Family Service for the past ten years, primarily in refugee resettlement and ESL (English as a Second Language) and citizenship classes. Over the years, I have visited Somali families in their homes to help with the resettlement process, conducted orientation workshops with new arrivals from Afghanistan, Russia, and Iraq, and assisted ESL and citizenship teachers in their classrooms.  With each volunteer position, I've enjoyed the opportunity it offers to live out the JFS core value of not only "welcoming the stranger," but also helping to provide our new neighbors with the knowledge and skills they need to create stable and productive lives in their new country.
What does it mean to you to be a volunteer in this moment?
Now more than ever, we need to remember to stay connected with our families, our friends, and our communities however we can. As I mentioned, the concept of "welcoming the stranger" is central to what Jewish Family Service stands for, and it has been my pleasure to help live that value this past year. During the pandemic, certain in-person services had to shut down. Still, Chanukah, Purim, and Passover bags continued to arrive on doorsteps, and ESL, citizenship classes, and tutoring services continued to flourish over Zoom. Through the JFS volunteer program, I have been fortunate to assist in several of these services and in doing so, have found a way to serve my community and to have fun in the process! To continue with this work—even over Zoom, even socially distanced—has provided light and connection during a year that has often felt dark and disconnected.
These three stories represent a small taste of the exceptional lengths our JFS volunteers take to build a supportive and welcoming community every day. Thank you to Tom, Victoria, and Erica for sharing their reflections on being volunteers throughout the COVID-19 pandemic. And thank you to each of our volunteers for their continued commitment to this work. JFS has several available upcoming volunteer opportunities, including some outdoor farm produce gleaning throughout summer 2021. Please contact volunteer@jfsseattle.org to learn how to get involved!