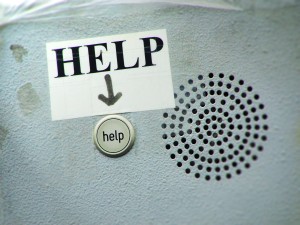 My mom's health had been a concern for quite some time. She suffered from chronic obstructive pulmonary disease (COPD), diabetes, depression and a number of joint problems. She missed a lot of work, had depleted her sick leave and, at 67, thought she probably should retire soon. Both family and coworkers agreed, but she kept putting it off.
In December of 2014, life forced her hand. She had stayed home from work yet again that day, and when I came home in the evening around 7:00, I found her on her bedroom floor half-dressed, nearly unconscious, slurring her words and unable to put together a sentence.
We discovered that she had fallen while getting out of bed that morning — nearly 12 hours earlier — and had been unable to get up. Her blood sugar had dropped dangerously low through the day, and she had also contracted pneumonia. After I made a panicked call to 911, she was taken to the hospital, where she remained for two weeks. She was now very definitely retired, and I was suddenly a caregiver.
I was absolutely unprepared. After her hospital stay, Mom spent, at my insistence, another two weeks at a skilled nursing facility so I could prepare for her homecoming. This was not nearly enough time. After close to 40 years in the same house, there was some hoarding going on, and the house was neither fit for visitors nor safe.
The emergency responders reported us to both the city, for property code violations, for which there was a fine, and the state, as a possible case of senior abuse. I wasn't sure which was more shocking: that we couldn't keep broken-down cars in our own driveway, or that I was suspected of abusing my mom. I went into shell shock.
I found my way to JFS through a high school friend who was a nurse. I needed help navigating not only the legal, financial and medical issues of caregiving— like arranging a will and enrolling in Medicare — but also the day-to-day of caring for a parent who was just as scared and confused, frustrated and impatient, as I was. We worked on:
Boundary-setting. "No, I will not give up my charity zombie-dancing group to look after you; we'll have to find another option."
Bargain-making. "Ok, I can move this for you, but I need you to sort through the stuff on top of it first."
Creative distribution of labor. "I can do the shopping and cooking, but I need you to pay for the groceries."
At first, I still felt completely incompetent. It took nearly all of my JFS counseling sessions before I no longer felt overwhelmed or fearful that, at any moment, someone from the Department of Social and Health Services would swoop down on me to demand why I hadn't done better. But as my skill set expanded — I now make a mean pasta primavera and can bargain shop with the best — I felt myself relax. I learned how to connect with community resources and available help.
JFS helped me to see that that's how caregiving should be done. No caregiver should have to take on that role alone, especially if they come to it suddenly.
To learn more about the Family Caregiver Support Program and other social services for older adults, contact Older Adult Services at (206) 461-3240.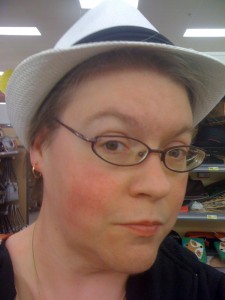 By Aimee Benoit
An enthusiastic zombie dancer and Assistant Organizer for the Seattle Thrillers, Aimee can often be found performing for charity around town. In her normal life, she is a manager for the Seattle College District.
Feature Photo by Patrick / CC BY-NC-SA 2.0