By Rebecca Mather, Outreach & Education Assistant
Each year, JFS hosts a large Food Drive & Sort to collect and organize food and hygiene items for our Polack Food Bank. Not only does this community-minded, all-ages event help supply our food bank with vital supplies to feed our neighbors—it has also become a memorable and much-anticipated tradition and celebration of our community. This year, as the reality of COVID-19 continues to require flexibility and creativity, JFS is moving towards a new food sort model to continue supporting our clients who depend on us.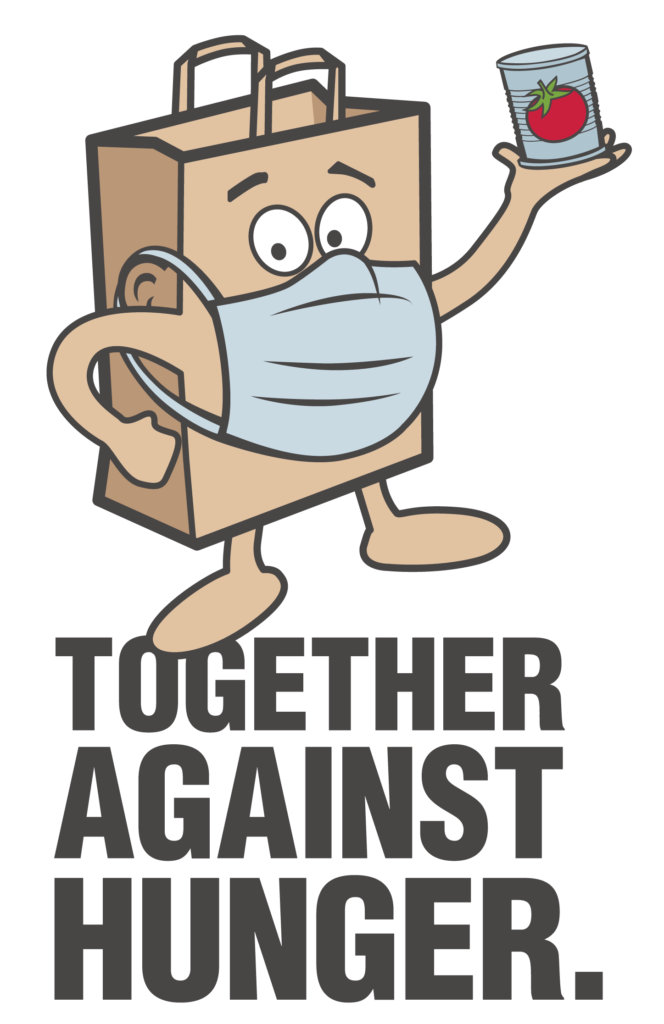 Like many other local food banks right now, supply chain challenges significantly impact our ability to procure food. To continue serving our community in this critical time, JFS will begin hosting mini food drives starting in August and running through the end of 2020. These mini food drives, inspired by the acts of togetherness we've witnessed during this challenging moment, will act as a temporary replacement for our larger Food Drive & Sort model that traditionally takes place during the High Holidays. Each month, we will be offering volunteer slots for both individuals and organizations to help ensure that our food bank is able to keep its shelves full.
It's no coincidence that our annual, in-person event has traditionally taken place during the High Holidays—a time meant to reflect on ourselves and our place in the world. During the ten days between Rosh Hashanah (the Jewish New Year, literally translated to "head of the year") and Yom Kippur (the day of reflection and repentance), many people engage in a process called teshuvah. While generally understood to mean repentance, teshuvah literally means "to return." The practice of teshuvah invites us to take stock of our role within our communities. It requires us to recognize and take ownership over any harm we may have caused, actively make amends for that harm, and, perhaps most importantly, shift our behavior moving forward. It is natural that as we evaluate our place in our community—and ways we may have fallen short—we also engage in acts of tzedakah (financial giving, rooted in tzedek, or justice) and chesed (loving kindness).
The uncertainty spurred by COVID-19 has resulted in many wishing to "return to normalcy". This is understandable. After all, this once-in-a-century pandemic gives rise to both tangible and existential threats. In addition to concerns about our physical health and social isolation, many people are facing a sudden loss of income and an increased risk of experiencing hunger. Yet this year, when I start to think about the practice of teshuvah, I find myself reflecting on what version of "normal" we might strive to return to. In many ways, this public health crisis has only heightened the economic and social uncertainty that has always been just barely hovering above so many of our lives.
When I think about the coming months, I'm inspired to not simply "return to normal" but to build a "new normal" that proactively centers human dignity. In my capacity working directly with JFS volunteers, I have seen firsthand how eager our community members have been to show up for one another. Whether proactively asking how they can help to mobilizing neighbors in collecting supplies like face masks, grocery bags, or egg cartons for our food bank, our volunteers have inspired me with their consistent commitment to tikkun olam, the concept of repairing the world.
While we are sad not to be able to host our regular, in-person Food Drive & Sort in 2020, we are excited about the opportunity that these new mini food drives might play in bringing neighbors together in new ways to support our wider community—such as engaging in important conversations about hunger not only during, but before and after the High Holidays. We look forward to gathering together in-person for another large Food Drive & Sort again when it is safe.
Organizations can sign up to host a mini food drive here and individuals can sign up to host one here. Please reach out to Volunteer@JFSSeattle.org with any questions.
We are also excited to offer additional volunteer opportunities! We are in need of volunteers for our monthly Food Bank Home Delivery program as well as volunteers who are able to deliver Shabbat meals to community members twice a month in September, October, and November. Please reach out to Volunteer@JFSSeattle.org to learn more about how you can help out!