The JFS Polack Food Bank fills a critical need for many in our community. Open several days a week, it provides healthy food to thousands of households each year. But there are a few segments of the population the Food Bank hasn't been able to fully serve–including working parents and college students. That will change when the Polack Food Bank adds evening hours to its schedule early next year.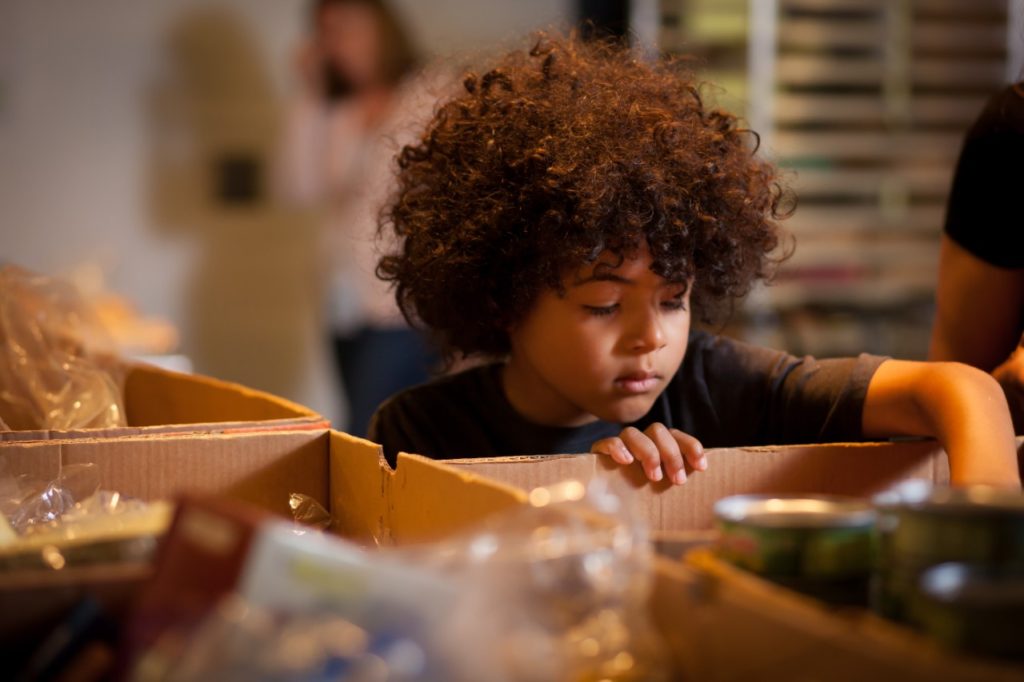 For working parents and college students alike, getting to a food bank during the day can be a challenge. Work, family and school commitments mean the best time to visit the food bank is in the evening. Yet most food banks serving Capitol Hill—including the Polack Food Bank—don't offer evening hours, meaning many people in the community who need a food bank the most aren't able to use them.
No one should have to choose between food and going to work or school. Recognizing that the lack of evening hours presented a barrier to healthy food, JFS will expand the hours of the Polack Food Bank to include one evening a week beginning early next year.
"Opening the Food Bank in the evening really fills a need in our expanding community. It will ensure populations who may have been underserved have access to healthy food," says Brian Sindel, Food Bank Manager.
One in nine Washingtonians struggle with hunger, according to Northwest Harvest. This number includes working parents who have a job and might rely on a food bank for a few extra nutritious meals a month. College students are also part of this group. In fact, a 2018 study by researchers at Temple University and the Wisconsin HOPE Lab found that 36 percent of college students say they are food insecure.
With Seattle Central College (SCC) and Seattle University in the Food Bank service area, JFS hopes more students in need come through the door in the evening. It's a good complement to the JFS Food Pantry already in operation at SCC.
"What we found is that students who use the SCC food pantry really want prepackaged, ready-to-eat meals they can eat during the day in between classes. Then, after school hours, they can come to the Food Bank and do some shopping for at-home meals," adds Brian.
The consumer-choice model and culturally appropriate foods the Food Bank offers have made it a convenient option for many. Now it's a great option for working parents and college students, too.
The Polack Food Bank will begin opening one Monday evening a week, starting on January 27, 2020.