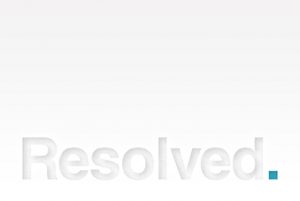 JFS serves survivors of all kinds — of the Holocaust; of civil wars, religious persecution and famine; of domestic violence; of inter-generational poverty; of circumstances that can upend lives in a heartbeat.
We want vulnerable people of all backgrounds to know they are not only welcome here but also will be treated with dignity and respect when they come to our doors. So we are sharing with you now, a statement that explicitly articulates who Jewish Family Service is here to help.
Post-election incidents of anti-Semitism have increased concern for many in our Jewish community. Clients, staff, volunteers and donors are expressing heightened anxiety and fear.
These feelings of worry and uncertainty are rooted in a documented spike in hate incidents across our country. The Southern Poverty Law Center noted 867 hate incidents in the 10 days following the election, including 48 here in Washington. In fact, our state had the fourth highest number of documented incidents in the country — higher than all southern states except Texas.
During the darkest days of the year, let us remember even a sliver of light can help illuminate a path.
We at Jewish Family Service are resolved to stand with the most vulnerable people in our community. We are committed to providing services that honor the dignity of all human beings who turn to us.
Our history and values compel us to meet the particular needs of Jewish individuals and families. This responsibility was at the core of our founding in 1892, and it remains as critical to us today as it was then.
And, our Jewish history and values compel us to provide services to vulnerable people of all races, religions and ethnic backgrounds.
We will continue our work with people in poverty to achieve lives of greater well-being, health and stability.
We are unwavering in our commitment to serve refugees and immigrants.
We are steadfast in our service to people of any sexual orientation and any gender identity.
We are committed to supporting people of all abilities to live as fully and independently as possible.
We affirm that people affected by mental illness and/or addiction deserve support in achieving and maintaining a positive quality of life.
We will be here for people affected by domestic violence and will not normalize abuse.
We believe the path to a just society begins when each of us values and honors the dignity of the other as highly as our own. Our tradition demands this.
But our experience has taught us that a just society is only truly possible when the sacred values we live out as individuals extend to our greater world.
So we are resolved — to serve, to ally and to participate in building a just society.
By Michele Rosen, President, JFS Board of Directors
and Rabbi Will Berkovitz, Chief Executive Officer