Director of Counseling & Addiction Services Liz Coleclough sat down with us to discuss support available for individuals and families affected by addiction.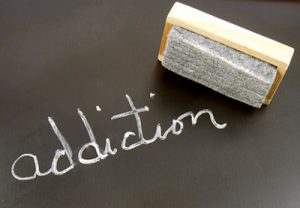 What is addiction?
Adapting from the American Psychiatric Association's definition, I'd describe addiction as a brain disease in which a person abuses a substance(s) or engages in behaviors compulsively despite harmful consequences that can be physical, emotional and financial, and can erode even the relationships a person with addiction most values.
Who is impacted by addiction?
We know that addiction occurs in the Jewish community. Most of the time, the impact reaches far beyond the person with the addiction. Spouses or intimate partners, children, parents, friends and even co-workers can all experience the destabilizing effects of being close to a person with an addiction.
How does JFS approach the challenge of addiction?
A couple of years ago we began rethinking how best to deliver our mental health services. We concluded that embedding our addiction specialist as part of our larger counseling team would provide a more holistic approach and benefit the people who turn to us. Mental health and trauma issues often manifest concurrently with addiction, so we work to address not just the behaviors of addiction but also the underlying issues.
What specific addiction services does JFS provide?
Our approach is to meet people where they are. People might be seeking or exiting a treatment program, while others may not be ready to stop using. We support individuals in all those stages and also work with families impacted by the addiction of a loved one. In addition to assessment and individual therapy, we find groups to be tremendously beneficial in helping clients reduce isolation and build community that supports well-being and stability. Our specific services include:
Navigation support to help people find inpatient or intensive outpatient treatment.
Additional support for those currently undergoing intensive outpatient treatment.
Sobriety maintenance.
Harm reduction that focuses on safety, support and motivational interviewing to help people still engaging in behaviors think through their experiences and goals on a path to change.
Exploration of underlying issues, like trauma, that may be driving behaviors.
Family support counseling that includes education and tools to be effective when a loved one is struggling with addiction.
If you or someone you know is struggling with addiction and looking for help, please contact our Intake & Assessment Specialist at counseling@jfsseattle.org or (206) 461-3240.
Photo by Find Rehab Centers (CC by 2.0).