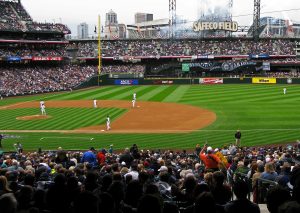 "The home run today doesn't win the ballgame tomorrow," my dad would say when he felt I needed perspective or a dose of humility. I believe in that saying — to some degree. But I also believe that celebration, tempered with humility, is just as necessary.
This year has been rough. Our clients continue to share feelings of increased anxiety, depression and stress brought on by this era of polarization in our society. We monitor the prevalence of hate speech with increased vigilance. Executive orders, budget proposals and health insurance changes weigh on our clients. We continue to advocate, reassure and support the vulnerable in our community, always encouraging them to believe in their enduring human potential.
Still, there are home runs on this year's scoreboard. We must take notice of them. We must celebrate the wins.
At the Community of Caring Luncheon and throughout this fundraising year, our donors once again stepped up to the plate and knocked it out of the park. Time and again, the generosity of our JFS family increases in proportion to the need.
Rents continue to rise and the inventory of affordable housing continues to shrink, but our determined staff walks with each client who is struggling. So, we celebrate the the dedication and success that helped families, older adults, people with disabilities and refugees to achieve safe, stable, sustainable housing.
Our Counseling & Addiction team is finding new ways to respond to the increased demand for services. Their creative approach to group work helps clients build skills and community at the same time.
I see so much to celebrate in Tatweer and the way this program helps people find the path to achieving their highest potential. Meqdam was determined to re-establish his engineering career after fleeing Iraq. He benefited from the Tatweer program, the skills of an engineer who volunteered as his mentor and the the city of Kent's proactive and inclusive approach to hiring. With the support of JFS, Meqdam went from working a security job to once again using his professional experience as an engineer with the city of Kent.
When concluding each book of the Torah, we chant "Hazak Hazak V'nithazek! Be strong! Be strong! And may we be strengthened!" We celebrate the accomplishment; we look forward to the work ahead. So, for all the work we have done together and all we will continue to do together — Hazak!
It is true that the home run today doesn't win the ballgame tomorrow. But it is also true that together we are strengthened when we help one more person get a chance to stand up and take a swing at rising to their potential.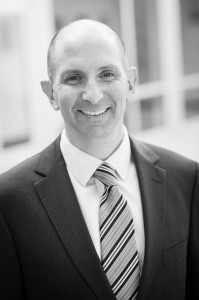 By Rabbi Will Berkovitz
Will is CEO of JFS. He and his wife Dr. Lelach Rave, live with their three children in North Seattle. Will is a long-distance runner, avid hiker and backpacker. He particularly enjoys volunteering in the Polack Food Bank and helping with refugee resettlement.