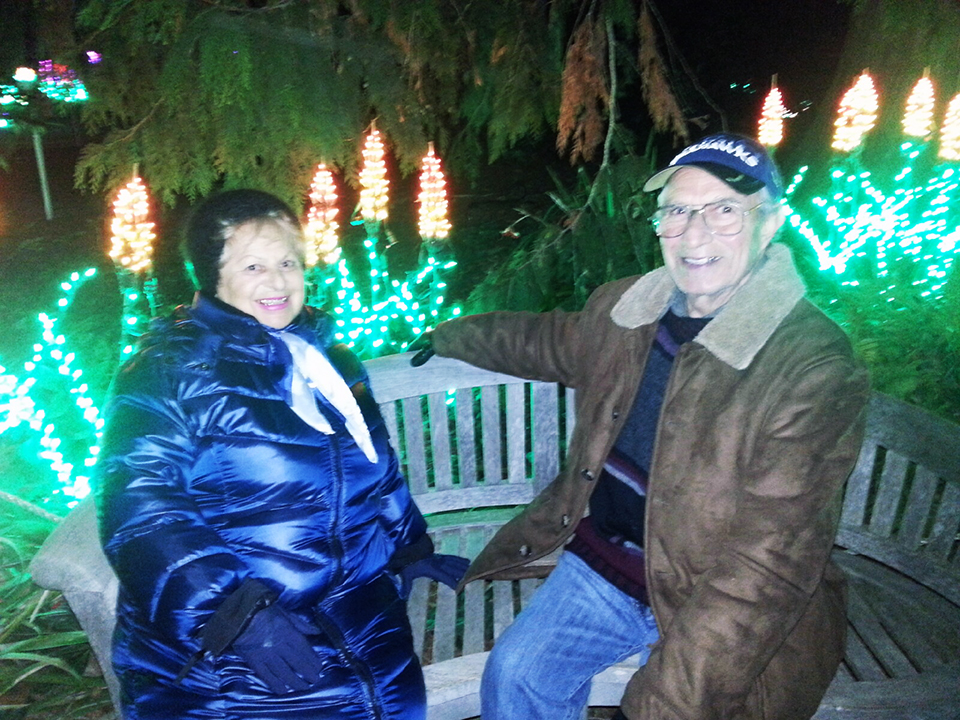 On January 27, the world memorialized both the 75th anniversary of the liberation of Auschwitz and Holocaust Remembrance Day. As we honor the countless lives lost to senseless hate and intolerance, it is also a time of celebrating survivors and the lives they've built despite unimaginable trauma. For many survivors of trauma, turning inwards is a natural response—and severe isolation and depression can follow.
Thanks to a grant from the Jewish Federations of North America (JFNA), this year JFS launched a socialization program for survivors of the Holocaust, many of whom struggle with loneliness and isolation that often lead to depression. The purpose of the program is to improve the mental health and well-being of clients through culturally-sensitive social programs and outings, like Russian tea parties and operas.
"In the former Soviet Union, plays, concerts and performances were generally very affordable," says Miri Kudinov, Russian Language Information and Assistance Specialist at JFS. "But in the United States, these types of cultural activities come with a hefty price tag. What's more, some clients are not completely fluent in English and thus can't fully understand the content of a play or performance."
Language presented a potential barrier until the Seattle Opera, a community partner, stepped forward with tickets to Eugene Onegin—a beloved Russian play based on Alexander Pushkin's famous novel of the same name. "This play was required reading for many students in the former Soviet Union," says Miri. "To have this opportunity for Russian-speaking survivors to relive the happy parts of their childhoods was so transformative."
Kristina Murti, Director of Marketing & Communications for the Seattle Opera, echoed this sentiment. "We're so happy that we were able to provide tickets for these clients," she says. "As part of our nonprofit ticketing program, we provide around 200 tickets per opera for local nonprofit organizations like JFS. The program was formally launched this season, with the goal of broadening access to the arts for low-income groups."
A trip to the opera can mean different things to different people, continues Kristina. "For a lot of people, art can be an escape from the everyday. For others, it can be a way to reflect on society and what is happening around us. The opera can be a place to relax and unwind as much as it can be a place for contemplation."
For JFS clients, the opera outing on January 19 was a chance to socialize and connect over a shared experience. "It's all about offering experiences that fit their needs," says Yelena Mushkatina, Geriatric Care Manager at JFS. "The opera was a matinee performance because many survivors do not feel comfortable going out at night. We also arranged transportation for all attendees thanks to a grant from the Uber Community Impact Initiative, which provides free Uber rides for local nonprofits. The combination of transportation, timing and the play itself made it possible for our clients to go out and enjoy themselves."
From the program, Merry G., an 88-year-old client, found a renewed interest in socializing: "I got so much pleasure out of the wonderful opera experience. I stopped going anywhere a long time ago, but this outing was so well organized, and everything was so enjoyable! Thank you."
For most of the group, the opera was the very first they had experienced in the United States. Anna C., a 92-year-old client, expressed how the outing was a start to leading an active social life again: "I speak on behalf of everyone who attended this event when I say that we were all so happy and excited! We had not been to the opera or any other cultural event for a long, long time. Many of us had never before attended an opera in the United States. It was wonderful to attend the program and experience it in two languages. We experienced great pleasure! We will be happy to participate in any other programs organized by JFS that allow us to come back to the active lives that we used to lead."
Since beginning the focus on socialization for survivors in December, the Older Adult Services (OAS) team has seen tremendous improvement among their clients' mental health. "At a very basic level, clients are making new friends and establishing common ground, which goes a long way in fighting isolation," says Yelena.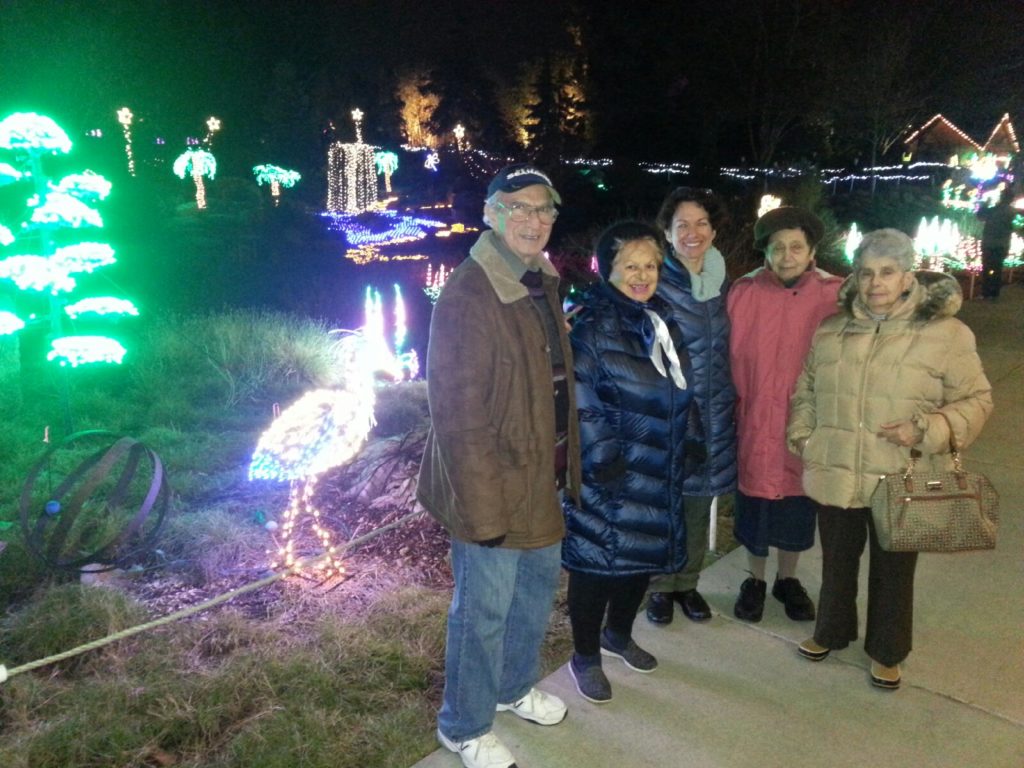 Before launching the program, the OAS team sent surveys to survivors about which kinds of events or activities would decrease isolation and increase socialization. The results indicated that clients would rather participate in outings like the opera and get-togethers like tea parties instead of going to therapy for mental health counseling. These findings were aligned with takeaways from a JFNA conference that the team attended in September, focused on person-centered trauma informed care for Holocaust survivors.
"As a social services agency, we're very concentrated on whether our clients have access to therapy, medication, counseling and treatment—but we sometimes lose sight of the social element that's right there in our title. At times it can be easy to overlook the importance of human connection—but I firmly believe that for clients, going to the opera once may be more impactful than five doctor's visits. Feeding someone's soul is so integral to their overall well-being," says Adam Halpern, Director of OAS.
Because most Holocaust survivors from the former Soviet Union were not exposed to therapy or mental health counseling, it can be difficult to use that as an approach to help them, according to the OAS team. "Creating these rich experiences that encourage socialization is very therapeutic for them, especially since they share an understanding of what they've been through," adds Yelena.
In addition to Eugene Onegin, the group also visited Bellevue's Garden D'Lights for a special holiday lights show. Future programs are set to include a visit to the Chihuly Glass Museum and another visit to the Seattle Opera for La Bohème in the spring. Soon, the OAS team hopes to expand more to the Eastside.
"We're excited to continue the program and offer more activities and outings for clients. Being part of the JFNA grant and cohort has given us a wealth of ideas on how to help this population and age group," says Adam. "Essential services like counseling and therapy are obviously crucial, but there must also be social experiences that create moments of joy for survivors. I don't think we can underestimate the impact of going to an outing that otherwise would be unavailable to clients—these are the experiences that make us feel alive, after all. These experiences let our clients be people, not just patients."